THE WORLD IS QUIET HERE
Welcome to the Library and Information Division of SJCET. It was established in the year 2002, and serves as a knowledge hub containing resources not only in the form of print but also in e-resources and provides students with access to a vast repository of resources, including books and Journals both print and online. In any academic institution Library plays an important role in the dissemination of knowledge. In fact, the ambiance of the library reflects the quality of the education imparted by the College. SJCET has recognized the importance of the academic vibrations required in the library and has been growing in this direction, right from its very inception. Library is a member of National Library Network – DELNET. Information from National Program on Technology Enhanced Learning (NPTEL) and other Electronic Resources are also available for the user community. Only Library members are allowed to access all materials (such as Books, Journals, Magazines, Digital materials and E-Journals etc.) available in the library collection. The Library reading space can accommodate more than 200 students. Library functions such as Acquisition, Circulation, and Cataloging have been automated using KOHA, an integrated library management system(ILMS) with Web OPAC.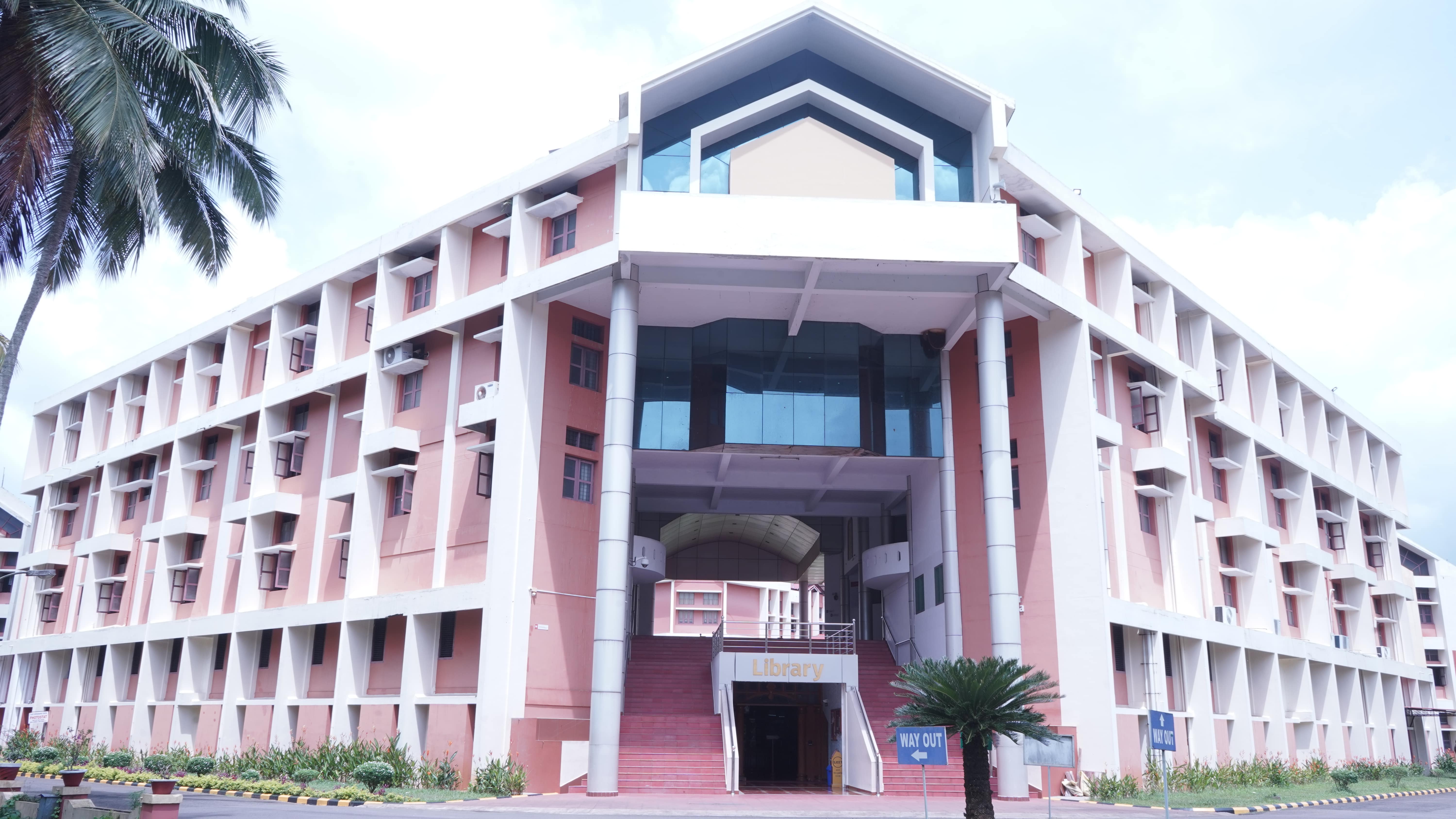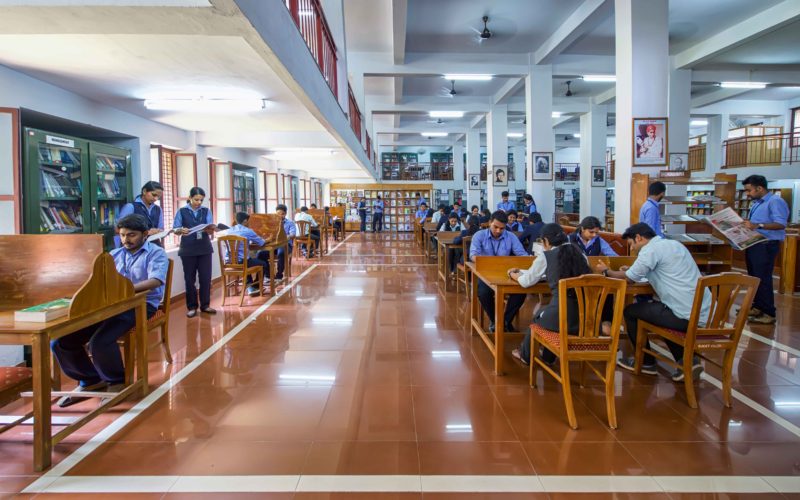 Resources
The College has built a spacious Central Library spanning a total floor area of 1088 sq. m. Combining aesthetics with utility, the modern Library houses more than 63,000 documents consisting of Technical Books, Full Text E-Resources, Bibliographic Databases, Journals both print and on-line, Digital resources, Reports, Theses, Standards and back volumes of journals. The library subscribes 84 printed technical journals and 33 magazines. Library follows the open access system. The Library also subscribes to E-Books and E-Journals. The Library is Automated with provision for Research Scholars Cubicle, Stack Section, Reference Section, and Circulation Section with computers and other peripherals connected in LAN. The Reference section has open as well as closed access. It also has a network linked Photocopier installed to enable students to make printouts/copies.
Total Collection: 63195 (as on June 30th, 2023)
Books in Print: No of Volumes: 56315, E-books: 6867 No. of Titles: 15900, News Papers: 8, Standards: 16
Books And Journals Recommendation Form
Library Book Search
E Resources
Sl. No
Publisher
E- Content
URL
1
Elsevier
Science Direct
Science Direct hosts over 3,800 journals and more than 37,000 books—over 15 million peer-reviewed publications from Elsevier. 275 Scopus Indexed Full Text Journals are available under Engineering & Computer Science package. It includes 143- Engineering Journals and 128 - Computer Science Journals.



sciencedirect.com
2
IEEE
IEEE ASPP -
IEEE All Society Periodical Packaage

190 Online IEEE society sponsored Journals, Magazines and Transactions from 2010
onwards. It includes 41 journals of CSDL and journals of other relevant streams. Access to more than 5609093 items is available in IEEE Xplore. Featuring content from Nokia's Bell labs technical journal archive is also there.

https://xploreqa.ieee.org/Xplore


https://ieeexplore.ieee.org
3
IEEE
IEEE POP -
IEEE Proceedings Order Plan

Full text access to IEEE conferences proceedings published from 2010 onwards. (1430 IEEE conference proceedings).


https://xploreqa.ieee.org/Xplore

https://ieeexplore.ieee.org
4
JSSH
J Gate Social Science and Humanities
Focused subjects domains are Management and
Social Sciences. Contains 58817 indexed journals and 8398 full text journals

https://jgateplus.com
5
EBSCO
EBSCO Core Engineering E-books Collection
Access to more than 6400 e-books covering topics such as biotechnology, energy sciences, industrial safety material science, optics and photonics, project management, robotics, Civil, Mechanical, Electrical, Environmental, and Mining Engineering, Manufacturing, Materials and Metallurgy



EBSCO
6
DELNET
Developing Library Network
Millions of Networked Library Resources are available through DELNET- a network of more than 5900 Libraries with Inter Library Loan facility.


SJCET-DELNET
7
NDL
National Digital Library
Repository contains 81747050 items from multiple domains like Technology, Science, and Humanities etc. More than 60 Types of Learning Resources are available like Book, Thesis, Article, Question Papers, Technical Report etc. in 70+ Languages. Repository integrates contents from different Indian Institutional Repositories.



ndl.iitkgp.ac.in
8
NPTEL & Swayam

National Programme on Technology Enhanced Learning

Repository contains nearly 10 TB of Web and Video Courses


https://nptel.ac.in/

https://onlinecourses.nptel.ac.in

Swayam

Open Educational Resources (OER Repositories)
An OER or Open Educational Resources are freely accessible online learning materials in the form of texts, videos, and other digital format resources. You can use these materials for general viewing, teaching, and research purposes, for free.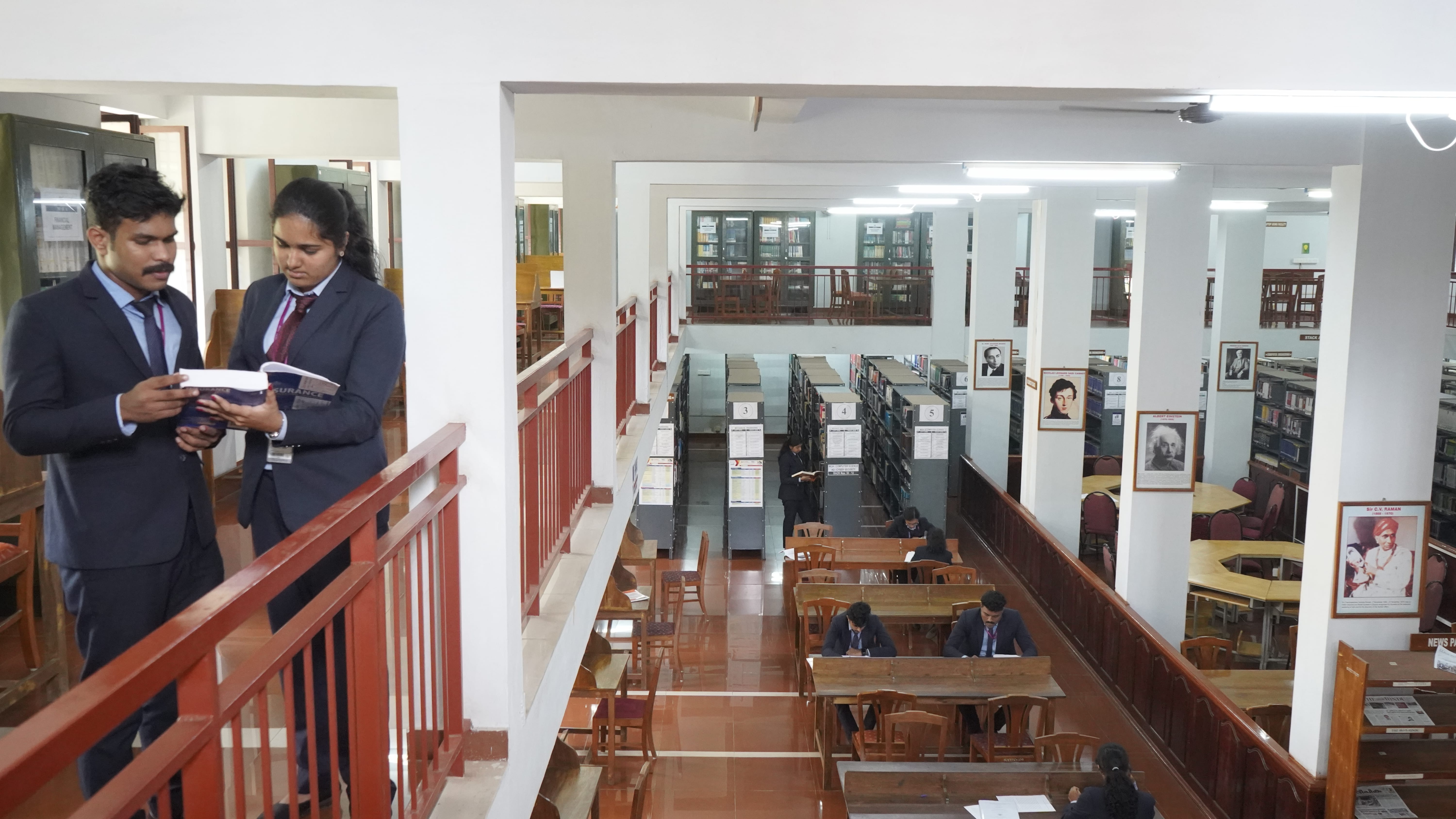 Computerized Transactions using Barcode

Online Public Access Catalogue

Book Reservation using e-live user ID and Password

Wi-Fi Enabled Internet connectivity

IEEE Xplore Digital Library (ASPP + POP)

Elsevier Science Direct (Engineering & Computer Science Package)

J-GATE JSSH (Journal of Social Science & Humanities)

EBSCO Core Engineering E-book Collection

Developing Library Network

IP Based and Remote Access of E-Journals and Resources

Research Scholars Cubicles

Reference and Lending Services

Newspaper Clipping Service
All staff and students of SJCET may use the Library facilities.

For entry and exit, students and staff members shall use the software enabled check in and check out system.

Strict Silence should be observed in the Library. Violators may be asked to leave.

Use of Mobile Phones is strictly prohibited inside the Library.

Personal belongings must be kept in the property counter. property may be kept at the owner's risk

Misplacing of books will be considered as a serious offence.

Members are responsible for books issued against their ID cards, even if they are lost and misused by others.

Users are not allowed to bring their personal books or any other printed material inside the Library.

Users should not write in, mark, scratch, disfigure or damage books or furniture of the Library.

Help us to keep the Library and its premises absolutely clean and tidy. Don't litter.

The computer terminals provided in the Library are meant for academic purposes only.

Membership Card / ID Card is not transferable.

Students and Faculty members can take up to 6 Books, at any given point of time.

Duration of book loan is limited to15 days for the students; and 30 days for staff.
Reference documents, multi-volume collections, Journals and Magazines will not be issued out.

Users are not allowed to take more than 1copy of the same book.

Any damage noted may be brought to the attention of Library staff while borrowing. No excuses shall be entertained thereafter.

Borrowers shall be held responsible for any damage observed at the time of the return of books.

Borrowers who fail to return the books on or before the due date shall be fined @ Rs 5/. per day per document.

Overdue documents will not be renewed.

The borrowers shall have to return the books at any time if directed by the Librarian.

Library staff shall have the right to check any document taken out of the Library.

Any person responsible for damage or loss of any library book shall have to replace the same; or pay an amount equal to 2 times the current cost of the damaged book.

Members are not permitted to sub lend-books borrowed from the library.

All books borrowed from the Library shall be returned when a member proceeds for a long leave/ tour.

Members who plan to discontinue their course from SJCET should return their ID card to the Library, in order to get No Dues Certificate from the Library.

Before registration to higher semester classes, students should clear the Library dues if any pending.
Library Suggestion / Query / Grievance Form
Library Contact
Email
librarian@sjcetpalai.ac.in
justine@sjcetpalai.ac.in
Address
Librarian
Library & Information Division
St. Joseph's College of Engineering & Technology, Palai.
Choondacherry PO. Plassanal (Via)
Kottayam PIN – 686 579. Kerala.
Phone: 
04822 – 239 825 (O)
Librarian: Ext. 825
Mobile:
+91 94476 944 64