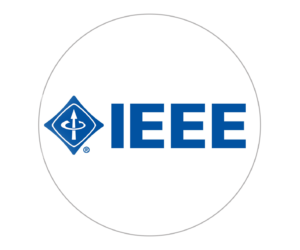 IEEE opens the door to opportunities that will help students to develop their professional identity in IEEE's designated fields of interest: sciences, technology, engineering, and mathematics (STEM). In addition to accessing a range of membership benefits, students will make global connections with people who can help students along their targeted career path through IEEE's international community of members and volunteers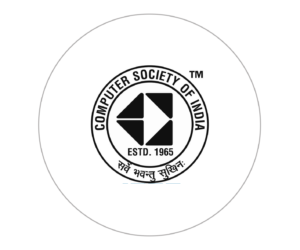 COMPUTER SOCIETY OF INDIA
Computer Society of India is the first and largest body of computer professionals in India. It was started on 6 March 1965 by a few computer professionals and has now grown to be the national body representing computer professionals. It has 72 chapters across India, 511 student branches, and 100,000 members.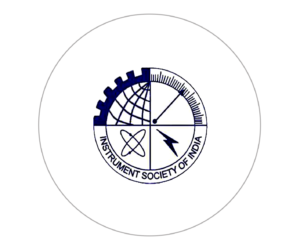 INSTRUMENT SOCIETY OF INDIA @ SJCET Palai
The Instrument Society of India (ISI) was established in the year 1970, with the headquarters at Indian Institute of Science, Bangalore – to act as a link between academic institutions and the instrumentation industries, by organizing several programmes.Student Chapters of ISI have been set up in several engineering institutions across the country, with the aim of conducting several programmes such as short-term courses, symposia and topical reviews. The ISI – Student Chapter has been set up at SJCET, Palai, with the motive of imparting the latest knowledge in the fields of instrumentation & applied electronics to the student members – by arranging invited talks, popular talks, short term courses, etc.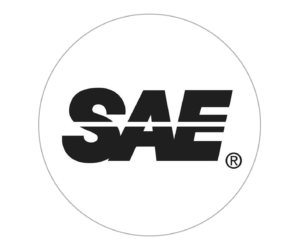 SOCIETY OF AUTOMOTIVE ENGINEERS INDIA @ SJCET Palai
SAEINDIA is India's leading resource for mobility technology. As an individual member driven society of mobility practitioners the ownership of SAEINDIA wrests with its members who are Individuals from the mobility community, which includes Engineers Executives from Industry, Government Officials, Academics and Students
SAEINDIA is an affiliate society of SAE International registered in India as an Indian nonprofit engineering and scientific society dedicated to the advancement of mobility industry in India.
SAEINDIA Collegiate clubs offer well organized programs and activities, fellowship, and leadership experience to student members. SAEINDIA student members are also entitled to many of the services available to SAEINDIA members.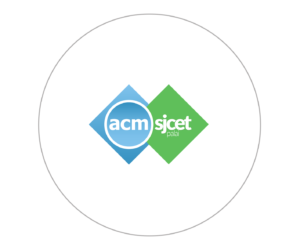 THE ASSOCIATION FOR COMPUTING MACHINERY @ SJCET Palai
The Association for Computing Machinery (ACM) is an international learned society for computing. It was founded in 1947 and is the world's largest scientific and educational computing society. A student chapter of ACM is working in St. Joseph's College of Engineering & Technology, Palai.
Student Chapter provides unique opportunities for networking, mentoring and bonding over common interests. They provide support both within the student community and to local communities outside the institution.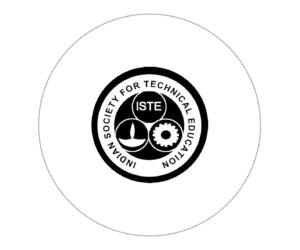 THE INDIAN SOCIETY FOR TECHNICAL EDUCATION @ SJCET Palai
The Indian Society for Technical Education (ISTE) is a National, Professional, Non – Profit making Society registered under the Societies Registration Act of 1860. It has 70058 members among technical teachers and more than one and a half lakh student members in the country.ISTE @ SJCET has 170 institutional members.
The major objective of the ISTE is to assist and contribute in the production and development of top quality professional engineers and technicians needed by the industries and other organizations.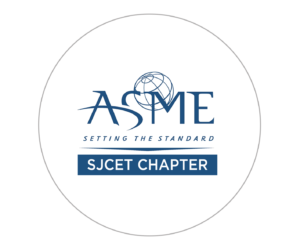 ASME STUDENT CHAPTER
The ASME SJCET student chapter at the college was formed on 25th January, 2018 with the motto "Excellence is our obsession" and "Synergy at work". The chapter focuses on providing training to the students to become experts in learning; on encouraging innovation and excellence in students through various means; on promoting better career development opportunities and services for students; on arranging expert industrial and research lectures; on extending full support for all the national seminars and technical events in the college; and on enhancing the self-confidence and self-esteem of students.