What is TED?
TED is a non-profit organization with the spirit of promoting ideas that deserve to be scattered. Beginning with a four-day conference in California 26 years ago, TED has grown to support ideas that change the world through multiple initiatives. At TED, thinkers and filmmakers around the world are invited to give the best speech of their lives in 18 minutes. These presentations are made available for free on the TED.com website.
What is TEDx?
The TEDx Program is designed to help communities, organizations and individuals to spark conversation and connection through local TED-like experiences.
At TEDx events, a screening of TED Talks videos — or a combination of live presenters and TED Talks videos — spark deep conversation and connections at the local level. TEDx events are planned and coordinated independently, under a free licence granted by TED.
Ellipsis 2018
Ellipsis is used to define an unfinished thought about an object or a person, or a certain idea about either of them. It pushes us to concentrate deeply on our unfinished thoughts and take required actions to obtain a fruitful outcome.
Connecting people to reflect and transform each other is one of the great purposes of this first edition of TEDxSJCETPalai.
TEDxSJCETPalai will be a celebration of individuality. We hope to bring together some of the most distinguished individuals from our local community to share, inspire and demonstrate the power of original ideas. We want each person to walk out with an unforgettable experience and undying urge to bring out the spark of originality that lies within each one of us.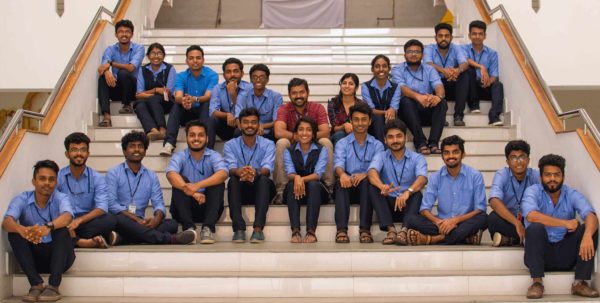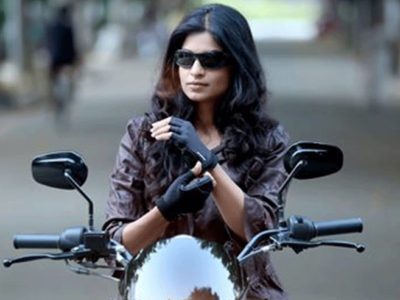 ANITA PETER
Anita Peter is a corporate facilitator, initiator of the social initiative ' I pledge'- Awareness for Change, a Mohiniyattam dancer and the founder of LasyaDrutha, Hyderabad, she rides a Harley Street 750. She completed her Hyderabad-Kanyakumari-Kashmir-Hyderabad ride in 2017 June. She is the director of Persona Script, an organisational, leadership development and Designing firm. She is also an actor as well as a model for several print and media ads, and a writer when ever time permits.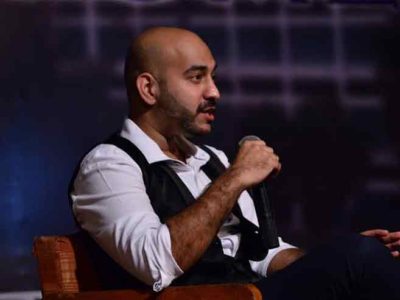 DINESH CHANDWANI
Award winning author and Co-founder of the Walnut School of ideas, Mr. Dinesh Chandwani is indeed the jack of all trades. He is a professional skydiver, surfer, author, businessman, inspirational speaker and philanthropist. We call them multi-talented but he calls it passion. As an author, he relates his exciting journey of life and as a philanthropist, he has done a great deal to inspire and enhance young minds through his campaigns and startups.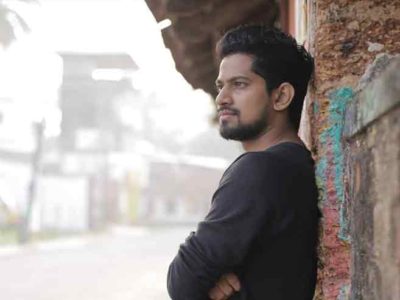 JOSEPH ANNAMKUTTY JOSE
Joseph Annamkutty Jose, also known as RJ Jo, is a celebrity Radio Jockey working with Radio Mirchi, who is also an author, vlogger, and a social influencer. He has been actively lending his voice for numerous anti-drug and menstrual hygiene campaigns across the region and engages in prevalent, real time issues. 'I am the Change', his brutally honest vlog, catapulted him to overnight fame and there's been no looking back ever since. At the age of 27, he has already penned his autobiography, 'Buried Thoughts,' which is a bestseller.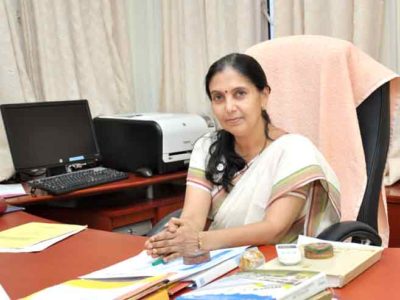 Dr. LALITHAMBIKA V.R
Serving ISRO for the past 30 years and now is a core integral was the autopilot designer for PSLV, GSLV and GSLV MKII and has played major roles in bringing India to the top of the list in international space explorations and research. She is an outstanding scientist with many credentials to her name. At present she is working on Chandrayan 2 mission and currently holds the role of Deputy Director at VSSC (Control, Guidence and Simulation Entity)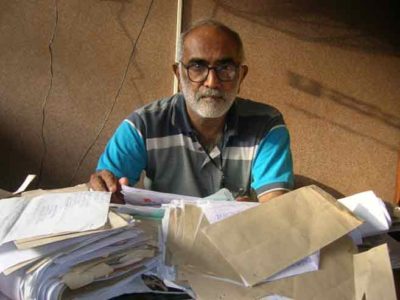 NARENDRA NAYAK
A rationalist, sceptic and a godman debunker. Haven't met one, have you?
He started out working as a lecturer in the Department of biochemistry in the Kasturba Medical College in Mangalore. In 1982, he met Basava Premanand, a notable rationalist from Kerala, and was influenced by him. He took up full-time Anti superstition activism in 2004. He tours the country conducting workshops to promote scientific temper and showing people how to debunk godmen and frauds. He is the current president of the Federation of Indian Rationalist Associations (FIRA). He founded the Dakshina Kannada Rationalist Association and has been its secretary since then. He also found an NGO called Aid Without Religion.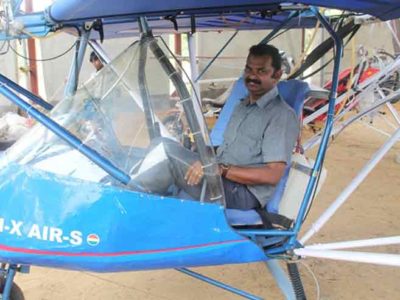 SAJI THOMAS
Mr. Saji Thomas Not being able to hear and speak since birth, Saji Thomas shot to fame for creating a light-weight aircraft. It was called the X-Air-S and its total cost amounted to only Rs. 14 Lakh, making it one of the cheapest aircrafts to be invented. He received the guidance of SKJ Nair, retired wing commander , Indian Air Force, during the final stages of completion. Mr. Saji was denied education at Grade 7 due to his inquisitiveness to disassemble every electronic equipment he found. He is now a record holder in the Indian Book of Record Holders as India's first differently abled person to build an aircraft which then featured him on the Discovery channel programme entitled HRX Superheroes. His life has also been featured in movies like Aby and Vimanam. *Do not miss this exclusive talk!* Only at #tedxsjcetpalai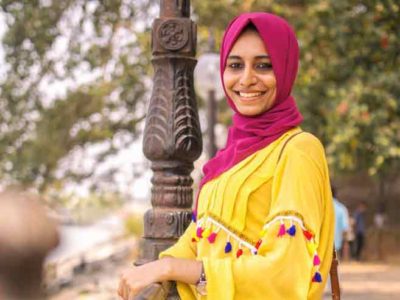 SANA KHADER
At the age of 9, she started following her dream of doing something creative by designing dresses. Now, at the age of 22, she's taking orders for her creative ideas from around the world. Ms. Sana Khader, pursuing her 4th year in Computer Science Engineering, is known all over Kerala and abroad for her creative craft. The concept of snail mail – a unique method by which she sends hand-written letters has given her friends spread over 32 countries.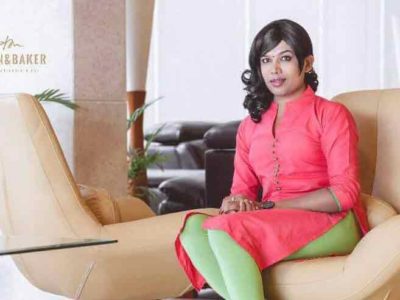 ZARA SHEIKHA
Her journey began from Nishant to Zara. The 'first' transgender woman to land a senior HR role in UST Global, Ms. Zara Sheikha did her masters in Microbiology and is currently pursuing LLB. She takes classes for child welfare and also conducts awareness sessions about the transgenders in many places. She is an inspiration to all the other transgenders out there. She paved her own way without compromising with today's treatment towards the transgenders. She fought against all odds and had rough paths her way, but it all gave her a fruitful success. Her work is constantly recognised by many famous personalities like Dr. Shashi Tharoor.
TEDxSJCETPalai Video Gallery
TEDxSJCETPalai Image Gallery