VISION
Developing into a world-class, pace-setting Institute of Engineering and Technology with distinct identity and character, meeting the goals and aspirations of the society.
MISSION
To maintain a conducive infrastructure and learning environment for world class education.
To nurture a team of dedicated, competent and research oriented faculty.
To develop students with moral & ethical values, for their successful career by offering variety of programmes and services.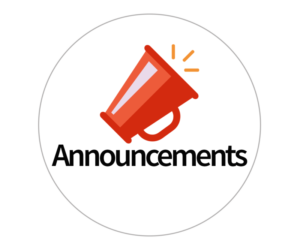 ANNOUNCEMENTS
June 9: The 2nd internal exam for B.Tech S4 and S6 will commence on Wednesday, 14th June 2023. Download Timetable

June 1: The first internal test for B.Tech (S2) is scheduled to be held from the 8th to the 14th of June 2023. The detailed timetable can be accessed on the notice board of the college.

NB: During internal test days, the regular class work will resume from 4th hour onwards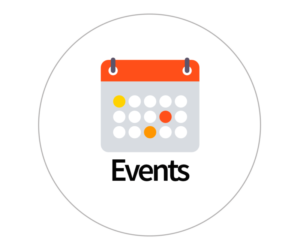 EVENTS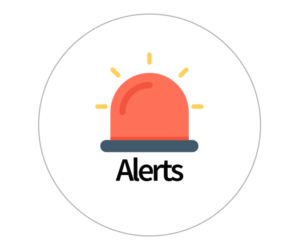 UNIVERSITY ALERTS
June 22: It is hereby informed that exam registration to B.Tech S4 (R,S) Exam June 2023 (2019 scheme) is opened. Students are directed to register and pay the fee at their College office up to 29-06-2023, Thursday. Notification

June 16: Students' data correction in the university portal-new guidelines : Students shall apply directly through the Student Portal. Students shall open the Student Portal's "Student Data Correction link". After entering corrections and remitting the fees(if applicable) the students shall submit the same to the college. After verification, the college shall submit the details to the University. The University shall approve the corrections after final scrutiny.

June 1: It is notified to the attention of those concerned that the B.Tech S8 Regular Examination June 2023 (2019 scheme) scheduled to be conducted from 05.06.2023 onwards has been rescheduled. Th e revised dates are furnished below Notification

June 1: It is hereby notified that the results of B.Tech S3 (R,S) Exam Dec 2022 (2019 scheme) are published. The detailed results are available under 'Results' tab of the University website and in Student and College login. Submission of request for Answer book copy/ Revaluation and Fee Payment can be done from 05- 06-2023 (Monday) to 20-06-2023 (Tuesday)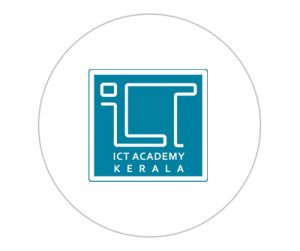 MoU WITH ICT Academy of Kerala
SJCET is now a Premium Member of ICT Academy of Kerala. As part of this membership ICTAK  will help the students, the teachers and the institution in the skill development through various programmes.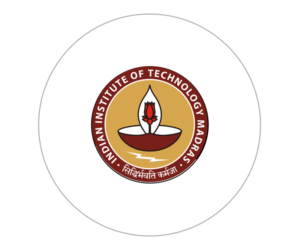 COLLABORATION WITH IIT MADRAS
NPTEL is the largest repository of online courses in Engineering, Science & Humanities from India's best Institutes. Students can experience class room like learning from the experts. SJCET Palai is now a Local Chapter of NPTEL managed by IIT Madras. The students of SJCET can access all the courses of NPTEL even without an Internet connection.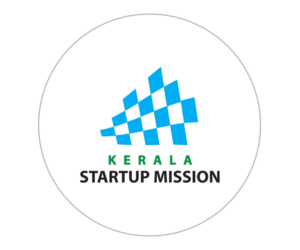 IEDC @ SJCET Palai
St. Joseph's College of Engineering & Technology, Palai has collaborated with the Kerala Startup Mission, for promoting Innovation & Entrepreneurship ecosystem  with in the campus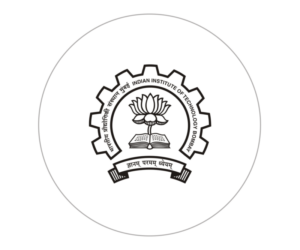 Collaboration with IIT Bombay
The Spoken Tutorial project is the initiative of the 'Talk to a Teacher' activity of the National Mission on Education through Information and Communication Technology (ICT), launched by the Ministry of Human Resources and Development, Government of India. The Spoken Tutorial project is being developed by IIT Bombay for MHRD, Government of India.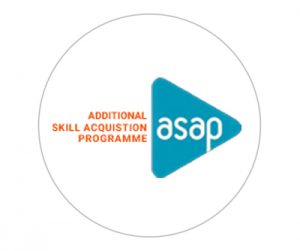 MoU with ASAP
Additional Skill Acquisition Programme (ASAP) , a joint initiative of General and Higher Education Departments, was launched with an objective to impart quality skill education to the higher secondary / undergraduate students alongwith their regular curriculum.SJCET Palai signed MoU with ASAP to deliver skill based courses for the students.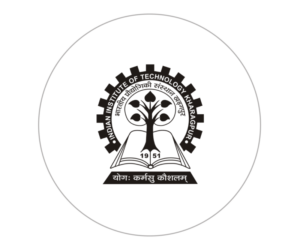 MoU with IIT KHARAGPUR
SJCET Palai is a remote center of IIT Bombay and IIT Kharagpur. Over 6 years ago, IIT Bombay started conducting ISTE training programmes for empowering teachers of this college. Started to engage several teachers at a time, in subject specific training workshops of two week duration. Together with IIT Kharagpur- a partner Institution in this project, mandated through a funded project from the National Mission on Education using ICT (NME-ICT) of MHRD, to train teachers in several such workshops.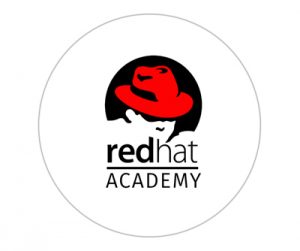 MoU with Redhat
SJCET PALAI have entered a MoU with Red Hat® – the World's largest Linux Company, to become a RedHat Academy. Through this academic partnership, Red Hat® is providing training and certification programmes in today's most demanded globally recognized IT certifications at our campus.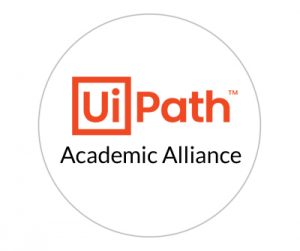 MoU with UiPath
SJCET Signed MoU with UiPath, a leading Robotic Process Automation vendor. This MoU empowers students with automation skills on campus through specially designed Robotic Process Automation (RPA) curricula, the UiPath software platform, supporting forums, and collaboration tools.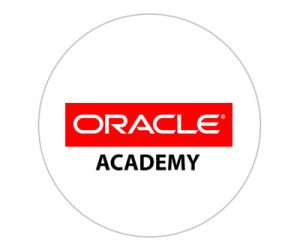 MoU with Oracle
Oracle Academy provides educational institutions with the resources they need to help educators develop core computing knowledge and skills aligned to industry standards and using current technologies that they can teach students, the skills they need to succeed. The program offers institutions and educators access to a wide range of teaching and educational resources, including curriculum, classroom learning resources, software, cloud technology, practice environments, and much more. SJCET Palai signed MoU with Oracle to bring this cutting edge to students.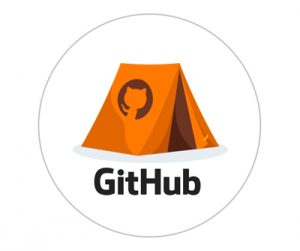 SJCET Palai is a GitHub Campus
Get ready to explore the world's leading software development platform! Being one of the ten official GitHub Campus program partner Colleges in Kerala, SJCET has strengthened its high-tech programming curriculum. Our partnership with GitHub now enables the students to get free access to the GitHub Student Developer Pack. This streamlines the move from theoretical into practical skills, as well as gives real-world tools needed in the tech trade.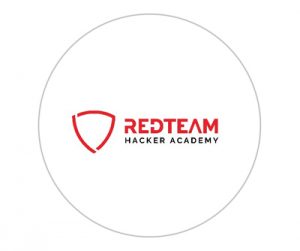 MoU with RedTeam Hacker Academy
SJCET PALAI has signed a MoU with RedTeam Hacker Academy Pvt. Ltd. Calicut, Kerala with the sole objective of providing better Cybersecurity awareness regarding corporate social responsibility provided by SHELL Community. Through this MoU, the students will get the awareness of cybersecurity and cyber laws. It provides a platform to show their talents in ethical ways and to do researches for developing affordable cybersecurity products and solutions.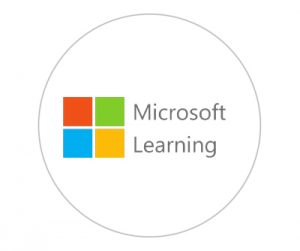 Microsoft Learn for Educators
SJCET Palai is now part of Microsoft Learn for Educators Program.
Having access to Microsoft Learn for Educators and being able to offer Microsoft certification courses is a differentiator for institutions in the recruiting process, and a differentiator for students who learn these skills and enter the job market • Colleges that are participants in Microsoft Learn for Educators will have access to training opportunities and materials from Microsoft that will enable them to teach these courses.
etlab SJCET – Campus Management Software
etlab- E campus management system is a campus administration ERP developed by etuwa concepts, E-campus offers an integrated suite of software application to automate the campus,gives an edge in addressing all the administrative requirements of the institution with user specific login system with each personnel associated with the institution has a unique login.
Features
# Advanced Dashboard
# Academic Administration and Compatibility
# Program Management
# Courses Management
# Pre-admission/Admission Management
# Student Information System
# Teacher Module
# Academic Module
# CO-PO Evaluation
# Question Bank
# Fees Management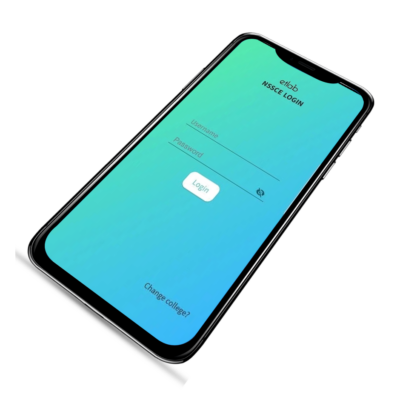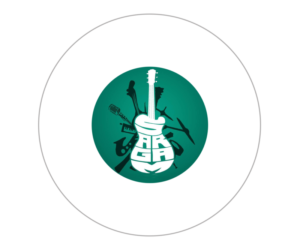 SARGAM- ANNUAL CULTURAL FESTIVAL
SJCET Palai is actively engaged in providing the students with an extensive range of cultural and co-curricular activities. Keeping in line with this commitment our college organizes Annual Cultural Fest Sargam. It embodies eagerly awaited multiple events in dance, music, fashion, drama, literary and various other cultural fields and offers a plethora of opportunities to the students to showcase their talent.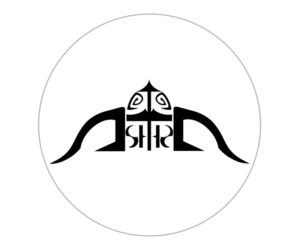 ASTHRA -ANNUAL TECHNICAL FEST
Asthra is the annual technical festival of SJCET Palai. With an annual footfall of more than 5,000 visitors and participants, Asthra is one of the biggest inter-college fests in Kerala. Asthra will keep you engrossed in a plethora of professional shows, competitions, lectures and workshops that have a lot to offer to everybody.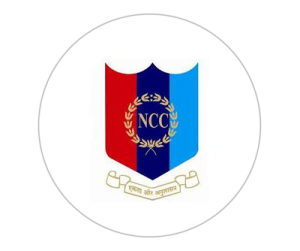 NCC
SJCET has the rare honor of being the first self-financing engineering college to have an NCC unit (Army wing with an authorized strength of 160 cadets) NCC aims at developing character, comradeship, discipline, secular outlook, spirit of adventure and ideals of selfless service among young citizens. Further, it aims to create a pool of well organized and trained youth with leadership qualities, motivated to serve the nation and contribute to the national development. The motto of NCC is Unity and Discipline. Read More…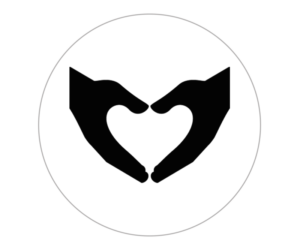 SPANDANAM – A CHARITABLE GROUP
Spandanam is a charitable group that aims to improve the lives of people around the college. A 20-member working group is formed to collect, evaluate and process the application forms of students with financial difficulties inside and outside the campus. Other schemes under this project include technical advice /seminars for schools, socially committed works for the community like blood donations, visit and assistance to orphanages and poor homes etc.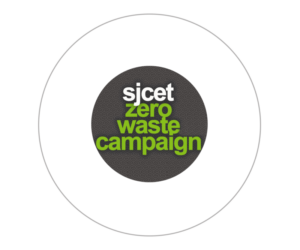 SOCIAL SERVICE CELL
The Social Service Cell is the one of the latest student driven initiatives by SJCET Palai. Its aim is  to contribute to the society in a meaningful manner by utilizing the managerial expertise and technical skills of the students for the benefit of those that work for the society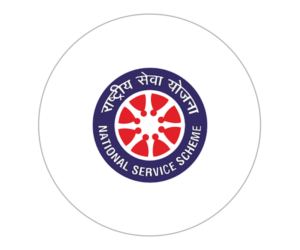 NSS
SJCET NSS unit is affiliated to department of Technical Education , Government of Kerala .It was inaugurated on 27-04-2008 by Mr K. A .Kalith programme coordinator ,RIT ,pampady. The motto or watchword of the National Service Scheme is 'NOT ME BUT YOU'. This reflects the essence of democratic living and upholds the need for selfless service and appreciation of the other person's point of view and also shows consideration for fellow human beings. It underlines that the welfare of an individual is ultimately dependent on the welfare of society as a whole. Therefore, it should be the aim of the NSS to demonstrate this motto in its day-to-day programme
ENTREPRENEURIAL INITIATIVES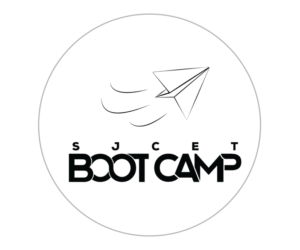 SJCET BOOTCAMP
As part of promoting the entrepreneurship culture among students, the St. Joseph's College of Engineering and Technology, Palai (SJCET PALAI), in association with the Kerala Startup Mission, has decided to set up an Innovation & Entrepreneurship Development Center(SJCET Startup BootCamp) at the college. It was inaugurated on the 9th of march, 2015.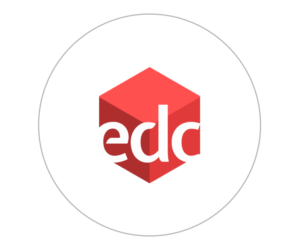 ENTREPRENEURSHIP DEVELOPMENT CLUB
Department of Industries & Commerce, Government of Kerala formulated a scheme to set up Entrepreneurship Development Clubs in schools and colleges of the State to inculcate Entrepreneurial Culture amongst youth and equip them with the skills, techniques and confidence to act as torch-bearers of Enterprise for the new generation.SJCET Palai started ED club in the year 2006.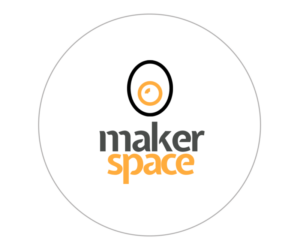 MAKER SPACE
A makerspace is a collaborative work space inside SJCET Palai for making, learning, exploring and sharing that uses high tech to no tech tools. This space are open to students and have a variety of maker equipment including 3D printers, developer boards, soldering irons etc. This is a joint initiative by Kerala Startup Mission and SJCET Palai.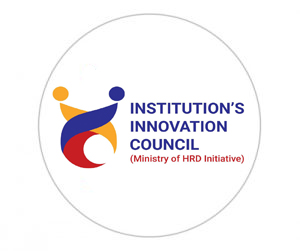 IIC SJCET
Ministry of Human Resource Development, Govt. of India has established an 'Innovation cell' with a purpose of systematically fostering the culture of Innovation in all Higher Education Institutions (HEIs) across the country.As part of this initiative an Institutions Innovation Council is established in SJCET Palai
seep – SJCET e-Education Platform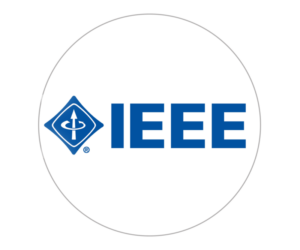 THE INSTITUTE OF ELECTRICAL AND ELECTRONICS ENGINEERS @ SJCET Palai
IEEE opens the door to opportunities that will help students to develop their professional identity in IEEE's designated fields of interest: sciences, technology, engineering, and mathematics (STEM). In addition to accessing a range of membership benefits, students will make global connections with people who can help students along their targeted career path through IEEE's international community of members and volunteers. Read More…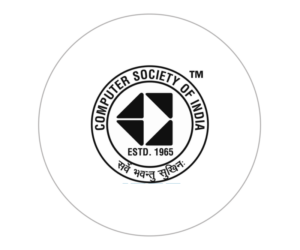 COMPUTER SOCIETY OF INDIA
Computer Society of India is the first and largest body of computer professionals in India. It was started on 6 March 1965 by a few computer professionals and has now grown to be the national body representing computer professionals. It has 72 chapters across India, 511 student branches, and 100,000 members. Read More…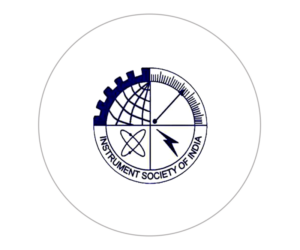 INSTRUMENT SOCIETY OF INDIA @ SJCET Palai
The Instrument Society of India (ISI) was established in the year 1970, with the headquarters at Indian Institute of Science, Bangalore to act as a link between academic institutions and the instrumentation industries, by organizing several programmes. Student Chapters of ISI have been set up in several engineering institutions across the country, with the aim of conducting several programmes such as short-term courses, symposia and topical reviews. The ISI Student Chapter, has been set up at SJCET, Palai, with the motive of imparting the latest knowledge in the fields of instrumentation & applied electronics to the student members by arranging invited talks, popular talks, short term courses, etc.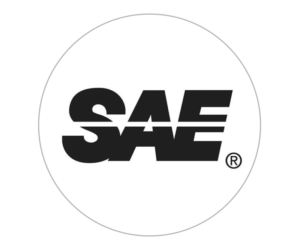 SOCIETY OF AUTOMOTIVE ENGINEERS INDIA @ SJCET Palai
SAEINDIA is India's leading resource for mobility technology. As an individual member driven society of mobility practitioners the ownership of SAEINDIA wrests with its members who are Individuals from the mobility community, which includes Engineers Executives from Industry, Government Officials, Academics and Students
SAEINDIA is an affiliate society of SAE International registered in India as an Indian nonprofit engineering and scientific society dedicated to the advancement of mobility industry in India.
SAEINDIA Collegiate clubs offer well organized programs and activities, fellowship, and leadership experience to student members. SAEINDIA student members are also entitled to many of the services available to SAEINDIA members.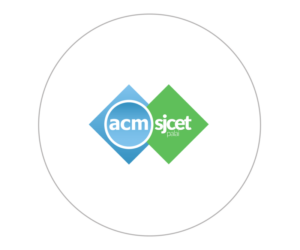 THE ASSOCIATION FOR COMPUTING MACHINERY @ SJCET Palai
The Association for Computing Machinery (ACM) is an international learned society for computing. It was founded in 1947 and is the world's largest scientific and educational computing society. A student chapter of ACM is working in St. Joseph's College of Engineering & Technology, Palai.
Student Chapter provides unique opportunities for networking, mentoring and bonding over common interests. They provide support both within the student community and to local communities outside the institution.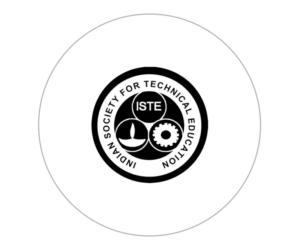 THE INDIAN SOCIETY FOR TECHNICAL EDUCATION @ SJCET Palai
Indian Society for Technical Education (ISTE) is the leading National Professional non-profit making Society for the Technical Education in the field of engineering and technology registered under the Societies Registration Act of 1860. The organization established in the year 1941 with the motto of Career Development of Engineering Teachers and Personality Development of Students and overall development of our Technical Education System. ISTE serves as a platform for educators, researchers and professionals to exchange ideas, enhance skills, and contribute to the advancement of engineering and technology education.
The major objective of the ISTE, SJCET Chapter is to provide quality training programmes to update knowledge and skills of teachers and students in their field. SJCET chapter regularly conducts training programmes for newly inducted teachers, short term training programmes on outcome-based education, guidance and counselling and so on.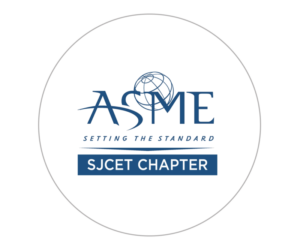 ASME STUDENT CHAPTER
The ASME SJCET student chapter at the college was formed on 25th January, 2018 with the motto "Excellence is our obsession" and "Synergy at work". The chapter focuses on providing training to the students to become experts in learning; on encouraging innovation and excellence in students through various means; on promoting better career development opportunities and services for students; on arranging expert industrial and research lectures; on extending full support for all the national seminars and technical events in the college; and on enhancing the self-confidence and self-esteem of students.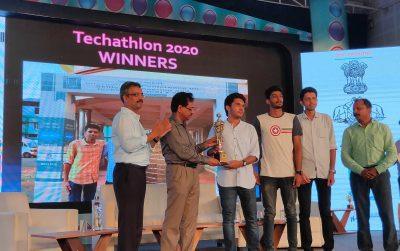 Techathlon 2020 – ICT Academy of Kerala Winners
Augustine S Aykara, Alen Joy, Christin Mathew  and Johan Issac third year computer science and engineering students won First Prize with a cash prize of Rs 50,000 in Techathlon 2020 conducted by ICT Academy, Kerala. Techathlon is a unique technical contest designed in line with employability skills assessments conducted by Global Organizations.
Congratulations!!! On your achievement.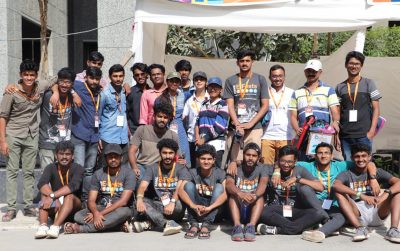 ASME Asia Pacific Zone – Winners
Student Teams from ME, EC & EI Departments of St. Jospeph's College of Engineering and Technology, Palai who competed in Global Arena of ASME Asia Pacific Zone at Rajkot,Gujarat against many IIT's ,NIT's to bag one first prize and two fourth place at Global Level.
Congratulations!!! On your achievement.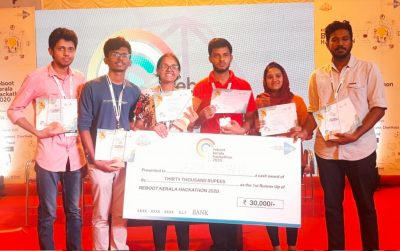 Reboot Hackathon 2020 – First Runner-up
Hanna Elsa Reni George,Rithin Jose,Jobson P. Varghese,Christy Varghese,Christin Mathew and Aysha Nazarudeen of third year Computer Science and Engineering students were the First Runner-up in Reboot Kerala Hackathon.. Reboot Kerala Hackathon 2020 aims to bring students to the mainstream governance by receiving their solutions for the issues faced by various Government departments and is an initiative of the Department of Higher Education – Government of Kerala and the Additional Skill Acquisition Program (ASAP).
Congratulations!!! On your achievement.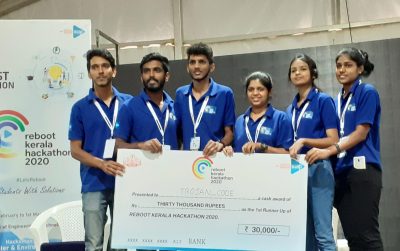 Reboot Hackathon 2020 – First Runner-up
Daibin Raju, Jeebu James, Alka Augustin, Joel James, Irene Treesa Jose( All from 4th Year CSE) and Roshini P Sajan(4th Year ECE) were the First Runner-up in Reboot Kerala Hackathon.. Reboot Kerala Hackathon 2020 aims to bring students to the mainstream governance by receiving their solutions for the issues faced by various Government departments and is an initiative of the Department of Higher Education – Government of Kerala and the Additional Skill Acquisition Program (ASAP).
Congratulations!!! On your achievement.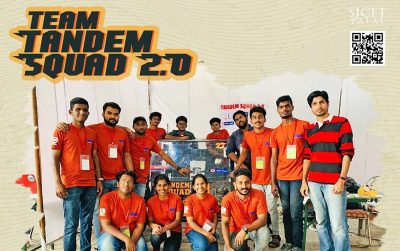 EFFI-CYCLE team (Department of Mechanical Engineering) of SJCET Palai, Tandem Squad 2.0 emerged as second best in Kerala and 34th position in all India "SAE NIS EFFI-CYCLE 2019" competition organized by SAEINDIA at Lovely Professional University, Punjab.
Congratulations!!! to the team.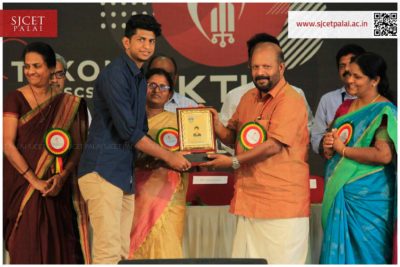 BEST SPORTS PERFORMANCE AWARD – APJ ABDUL KALAM TECHNOLOGICAL UNIVERSITY
Congratulations!!! Mr. Ron George, S6 CSE for winning the best sports performance award from Mr.V.S Sunil Kumar, Minister for Agriculture, Govt. of Kerala. He won the award for his performance at All India Inter-university shooting competition in Rifle prone men 50 m category, where he won bronze medal representing APJ Abdul Kalam Technological University. It is the first time APJKTU won a medal at All India Inter-university sports competition.