NPTEL is the largest repository of online courses in Engineering, Science & Humanities from India's best Institutes. Students can experience class room like learning from the experts. SJCET Palai is now a Local Chapter of NPTEL managed by IIT Madras. The students of SJCET can access all the courses of NPTEL even without an Internet connection.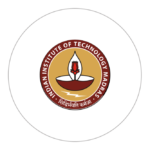 Instructions
Local Chapter for NPTEL (National Programme on Technology Enhanced Learning) has been established in our institution since 2016. You can do course enrolment and certification following the below listed procedure.
Visit the NPTEL course portal https://nptel.ac.in/

Choose the course you want to enroll.

All registrants have to use their email id while filling their profile.

While filling the Profile, tick 'Yes ' in Are you a part of an NPTEL local chapter and choose our College name correctly from the drop-down menu.

Complete the assessment formalities in the course portal.
To facilitate easy access of resources, the web contents and videos are hosted in our campus which can be accessed via http://nptel.sjcetpalai.ac.in. All students and staff members are encouraged to utilize the facility.