SJCET Palai Alumni AssociatioN (SJCETPAAN) was registered on 16th January, 2008 under the 1955 (12) of Travancore-Cochin Literary Scientific Charitable Society Registration Act with Reg. No. K 25/08. The primary mission of SJCETPAAN is to reconnect the alumni with their fellow alumni, institute, and students in the campus. The Association gives its members the opportunity to share experiences and knowledge, by connecting with old and new friends in various countries across the globe. The Association also strives to engage them through various activities among all the stakeholders, to generate impact through several social and academic projects for a collective growth. SJCETPAAN acts as a conduit for the contributions of the Alumni towards the advancement of fulfilling vision and mission of the Alma mater.
All students who complete their course from SJCET and all staff members on the rolls of the College constitute SJCETPAAN. The Association is managed by Executive Committee, consisting of 17 office bearers. Chapters of the Association are currently active at Trivandrum, Cochin and UAE. The Trivandrum chapter was inaugurated on 1st June, 2018 and is currently active with more than 200 members. The Cochin chapter came into existence on 30th June, 2018 and it has around 175 members. The 1st meeting of the UAE chapter was held on 12th December, 2019 at Zabeel Park, Dubai. The UAE chapter has above 100 active members.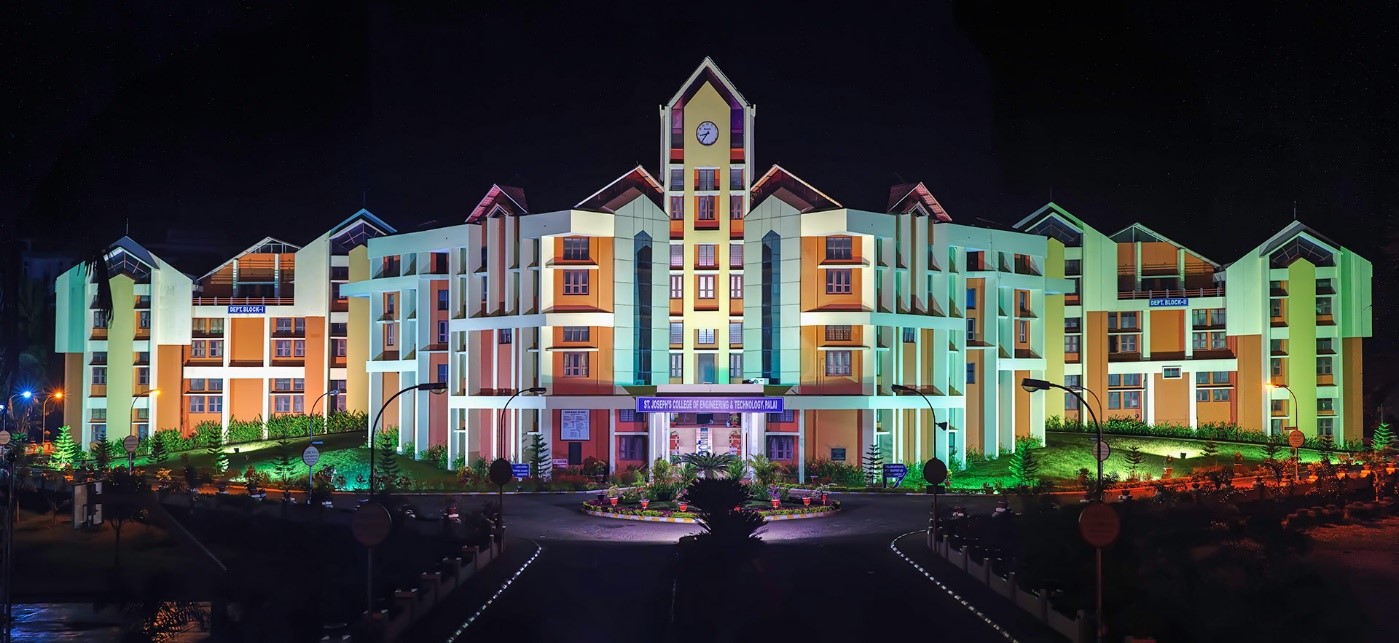 St. Joseph's College of Engineering and Technology was established in 2002 by the Diocesan Technical Education Trust of the Catholic Diocese of Palai. SJCET, Palai is an AICTE approved college offering professional degree programs in engineering and management courses. SJCET is a constituent college of A P J Abdul Kalam Technological University, Thiruvananthapuram and was formerly affiliated to Mahatma Gandhi University, Kottayam.
SJCET, a college with a difference, aims to provide an education that 'WORKS' – an education that helps the students in ensuring a challenging and satisfying career after the course. SJCET is dedicated to preserve the eco-systems and live in harmony with nature. We maintain a green and absolutely clean campus. SJCET is one of the best destination for advanced science and technology research, renowned for its academic freedom, excellence in education, and innovative interdisciplinary initiatives.
EXECUTIVE COMMITTEE (2022-23)
| Sl No | NAME | DESIGNATION |
| --- | --- | --- |
| 1 | Dr. V.P. DEVASSIA | President |
| 2 | Prof. TOM ZACHARIA | General Secretary |
| 3 | Ms. DIVYA JAMES | Vice President |
| 4 | Mr. ABYSON SCARIA | Treasurer |
| 5 | Mr. AJITH JAMES | Joint Secretary |
| 6 | Mr. AIBEL SANOOP SUNNY | Joint Secretary |
| 7 | Mr. JEEBU ABRAHAM | Joint Secretary |
| 8 | Mr. ALAN SIJI | Joint Secretary |
| 9 | Ms. SUMA MATHEW (MBA) | Dept. Representative |
| 10 | Mr. JISS MOHAN K. (AEI) | Dept. Representative |
| 11 | Ms. VINEETHA P JOSEPH (EEE) | Dept. Representative |
| 12 | Mr. KISHORE SEBASTIAN (CSE) | Dept. Representative |
| 13 | Mr. ALEX JOSE (MCA) | Dept. Representative |
| 14 | Mr. SUNOJ MICHAEL (Trivandum) | Chapter Representative |
| 15 | Mr. VISHNU NARAYANAN (Cochin) | Chapter Representative |
| 16 | Ms. ABY JOSEPH (Dubai) | Chapter Representative |
| 17 | Mr. VILAS PHILIP (Bangalore) | Chapter Representative |
Invited Talks
SJCETPAAN is keen on the overall grooming of students in the Alma Mater. The Association members extend support in various avenues by offering technical talks in their respective domains of expertise and conducting interactive sessions with students in the College. Such activities help the students to get exposed to current advancements in the realm of Engineering and Management studies. SJCETPAAN, Industry-Institute Interaction Cell and Department Associations jointly host technical events of this genre in the campus.
Advisory Boards
Eminent Alumni of SJCET are included in Department Advisory Boards so that their expertise and experience are also put to use in formulating academic plans.
Resource Persons
Those alumni who are experts in different areas as well as those who are working in elite institutions / industries in India and abroad are invited as Resource Persons in FDP's.
MoU's
SJCET has signed MoU's with the companies under the initiative of Alumni.
Awards / Scholarships
The Association recognizes and honours achievers among our students by instituting awards / scholarships. Beloved Three Endowment Scholarship is awarded to the most meritorious student among all B.Tech. programmes in SJCET. Beloved Three Memorial Scholarship is in memory of Late Prof. Bobin Joseph P., Tharian K Lal and Solomon Joseph Sebastian.