A strong foundation in basic science and humanities will definitely provide the students with a suitable platform for the development of analytical skills and attainment of professional competence. Under the leadership of DR. IGNATIUS KORAH, the Department of Science & Humanities of SJCET provides all our students superb exposure in various disciplines such as Engineering Mathematics, Engineering Physics, Engineering chemistry, Soft skills, Economics, Physical & Cultural education. We do our best to inculcate in our students a natural flair for engineering and technology.
The Science & Humanities Department also co-ordinates various activities to induce the best humane values through moral classes, guidance and counseling sessions, Jesus Youth activities, yoga and meditation. Students are encouraged to get training in various sports and games. They also get fitness training under the guidance of our Physical Education Director at the well equipped gymnasium. To sharpen the communication and language skills the department maintains a top class Multi-media Language lab. Competent, dedicated and experienced personnel of Science & Humanities department play a vital role in moulding students to become excellent engineers.
To produce high quality Engineers with requisite in-depth knowledge in sciences that help to develop newer technologies of future.
To feed the budding engineer with finer aspects of science which make him understand, exploit and innovate, thereby contributing to the technological advancement of tomorrow.
The objective of the department is to build a strong foundation in Mathematics, Sciences and Humanities so that these skills can be applied effectively in technological environment.
To provide the best available basic knowledge & day to day innovations to the student community
To facilitate the faculty to enhance their knowledge & skills, the required internet accessibility is provided.
To train the faculty and technical staff to utilize and develop effective teaching-learning modules and to adopt the modern trends in Education Technology concepts and media.
To encourage teachers to actively take part in arranging National and International level workshops, seminars and conferences.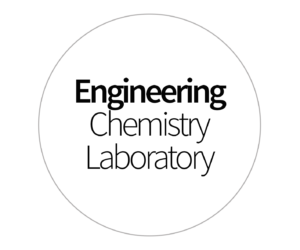 Engineering Chemistry Lab
Laboratory work has been given a central and distinctive role in the Chemistry education. As the technology rests on the firm foundation of science, Chemistry is an excellent way to help technical students to understand the relationship between science and technology. Experimental work plays a very important role in it.
Chemistry Lab in in our college is well equipped to design and execute the experiments and interpret the results obtained henceforth. The Chemistry Lab which caters to the needs of First year B.Tech students has equipment's for conducting the experiments of the course and also the interdisciplinary projects.
Presently Chemistry lab accommodates the objective of better understanding of syllabus of 1st year B.Tech and absorbs the theory along with implementing it practically. Chemistry lab can presently accommodate 30 students working at the same time in a session. Students conduct experiment in a group of two to learn team work and help each other for the same. The titrations are conducted individually by the student.
Engineering Chemistry Lab incorporates the experiments which involve the volumetric estimation of chemicals, estimation of ores, preparation of polymers and determination of various properties of water samples. This lab comprises of the sophisticated instruments like colourimeter, Conductivity meter, pH meter, Flame Photometer, and Spectrophotometer etc. along with the other relevant glass wares, reagents and materials to be studied.
Well prepared laboratory manuals for all experiments facilitate easy reference and aid students to execute the experiments. Lab is operational daily for 4 hours, during which one faculty member and two lab instructors are present for guidance. Well observed activity time and strict discipline is adhered to ensuring quality work and safety of both personnel and equipment.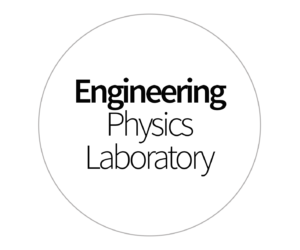 Engineering Physics Lab
Experimental work involves measurement and analysis of various data to verify the laws and principles of different branches of Physics. Laboratory work plays a significant role in the development of the ability of observation, logical analysis of results and analytical skill of students.
The experiments in Engineering Physics are designed to impact practical knowledge about some of the phenomena that the students have learnt in Engineering Physics course and to enhance the experimental skills of students. The main objective is learning by doing. The students are given exposure to a number of measuring instruments in various areas of Physics and Engineering.
A well-equipped Physics lab which can accommodate a batch of 30 students provides ample facilities for performing experiments both individually and as a team. The lab has sophisticated measuring instruments such as CRO, He-Ne laser source, Spectrometer, Polari meter, Newton's Rings Apparels etc.
Laboratory manual which describes the theoretical background and methodology of experimental observation provides guidance to students in the lab performance. Members of faculty and lab instructions ensure good discipline in the lab and proper handling of the apparatus.
Counselling can offer you a space to talk and think about problems and difficulties, and many people find it helpful to be able to do this with someone who is not a friend or family member. Counsellors are not the same as doctors and psychiatrists, and cannot prescribe medication. Counselling is not about giving advice, but can help you understand difficulties. Your counsellor can work with you to help you make decisions and changes that may work better for you.
Counseling by experts are available in SJCET for students having problems with their studies and personal habits.
Fr. John Mattamundayil (M.Sc. Counselling)
Sr. Theresia Joice Varghese (M.Sc. Counselling & Psychology)
Dr. Sr. Prashanthy, BSc, MBBS, DPM, DVD (Consultant Psychiatrist & Dermatologist.)
Dr. D. George, DMSP, MA(psy.) Ph.D., FIACP (Consultant Clinical Psychologist)
Ms. Remya Elizabeth Kurian, B.A(psy.), M.S.W, P.S.W, M. Phil (NIMHANS)
The methodology followed in SJCET for the student Counseling is unique and fruitful since very many years. We do have follow-up sessions in needed cases and it is up to the discretion of the counselor. As a result we see some noticeable changes in the behavior of our students and their confidence level and their ability to work hard has increased considerably.
INITIATIVES BEYOND THE CLASS ROOM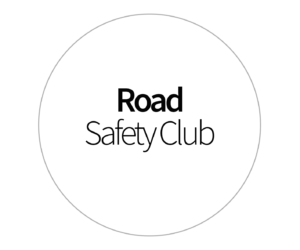 Road Safety Club
Accidents are not rare on our roads. The reason behind this disastrous situation is careless driving in almost all the cases. Pedestrians also are not aware about the judicious use of roads. Hence the students of SJCET have decided to form a "ROAD SAFETY CLUB" with the aim of involving student community in road safety activities and to create awareness on road use. The Joint RTO of Palai is taking keen interest in promoting the activities of the club. The road safety club of St. Joseph's College of Engineering & Technology, Palai is a registered body with the register number K–110/08.
The club was inaugurated by Sri. P.R. Ranjan (Joint R.T.O of Palai) on 7th April, 2008.
The objectives of this club are:
To create awareness among students on road safety aspects.
To educate road users about traffic rules, traffic regulations and other related matters.
To assist in the enforcement of traffic rules.
To work as a volunteer forum for aiding trauma care activities.
To develop skills among the students for appropriate action in various traffic situations.
To undertake all required activities for ensuring road safety of the users of the road.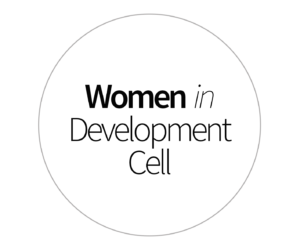 Women in Development Cell
Women historically have been under -represented in scientific and technical fields. Women can only realize their true potential, if and only if they have easy access to education and play a full role in community's decision making process. This is too true that" Equal access to education, training and science and technology: Pathway to decent work for women". Education solely can make anyone a better someone. When people realize this, and work for it, the world would be a better place for everyone.It is the integration of women into the global economies by improving their status and assisting in total development.
To set the fire of 'the desire to win' in young women's heart, SJCET formally inaugurated her Women in Development Cell, Eva Reyna in Nov 2005. With blessings of the Almighty and the auspicious presence of Miss Mary Metilda, Professor of Maharajas College, Ernakulam we started the mission of promoting and supporting the advancement of women in the professional field.The cell seeks to empower women as a decision maker, to achieve economic, social and gender justice and a healthy peaceful planet. It was constituted to help maintain a harmonious atmosphere at the Institute, to enable women to pursue their work with dignity and reassurance. The Cell has been working to raise awareness in the community on gender equality issues.
The cell plans to organize lectures and interactive sessions with experts in different fields, create awareness about all the important issues, hold group discussions on different relevant topics. The Womens cell also aims at introducing the history of successful women which will make our women conscions of our proude heritage and motivate them to go ahed confidently. Any employee,be of faculty, or other staff -, contractual, temporary, and student of Institute can approach the Women Development Cell if she feels discriminated on the basis of gender.