"Computer Science Empowers Students to Create the World of Tomorrow" – Satya Nadella
The Department of Computer Science and Engineering was established in the year 2002 and since its inception, the department has progressed with a vision and a strong commitment in developing competent Engineers with uncompromising standards of excellence in training, both through class room sessions and hands on sessions. The Department is equipped with competent and dedicated faculty members who are expertise in the current technologies. The department strives for uplifting the skill of the students to bring out innovative ideas from them with professionalism and ethical values. The department offers BTech (accredited by NBA), MTech and PhD programmes. The department is a recognized research centre of APJ Abdul Kalam Technological University, Thiruvananthapuram. The department has been maintaining an active interaction with the professional bodies like Computer Society of India and IEEE CS.
To evolve as a school of computing with globally reputed centres of excellence and serve the changing needs of the industry and society.
The department is committed in bringing out career oriented graduates who are industry ready through innovative practices of teaching and learning process
To nurture professional approach, leadership qualities and moral values to the graduates by organizing various programs periodically
To acquire self-sustainability and serve the society through research and consultancy
PEO1: The graduates will have a successful career in industries associated with Computer Science and Engineering or as entrepreneurs.
PEO2: The graduates will have the ability and attitude to adapt to emerging technological changes.
PEO3: The graduates will be able to pursue higher education and research.
After Successful Completion of the programme, the graduates will be able to
PSO 1: Analyze, design and develop computing solutions by applying foundational concepts of Computer Science and Engineering.
PSO 2: Apply software engineering principles and practices for developing quality software for scientific and business applications.
PSO 3: Adapt to emerging Information and Communication Technologies by providing innovative ideas and solutions to novel problems.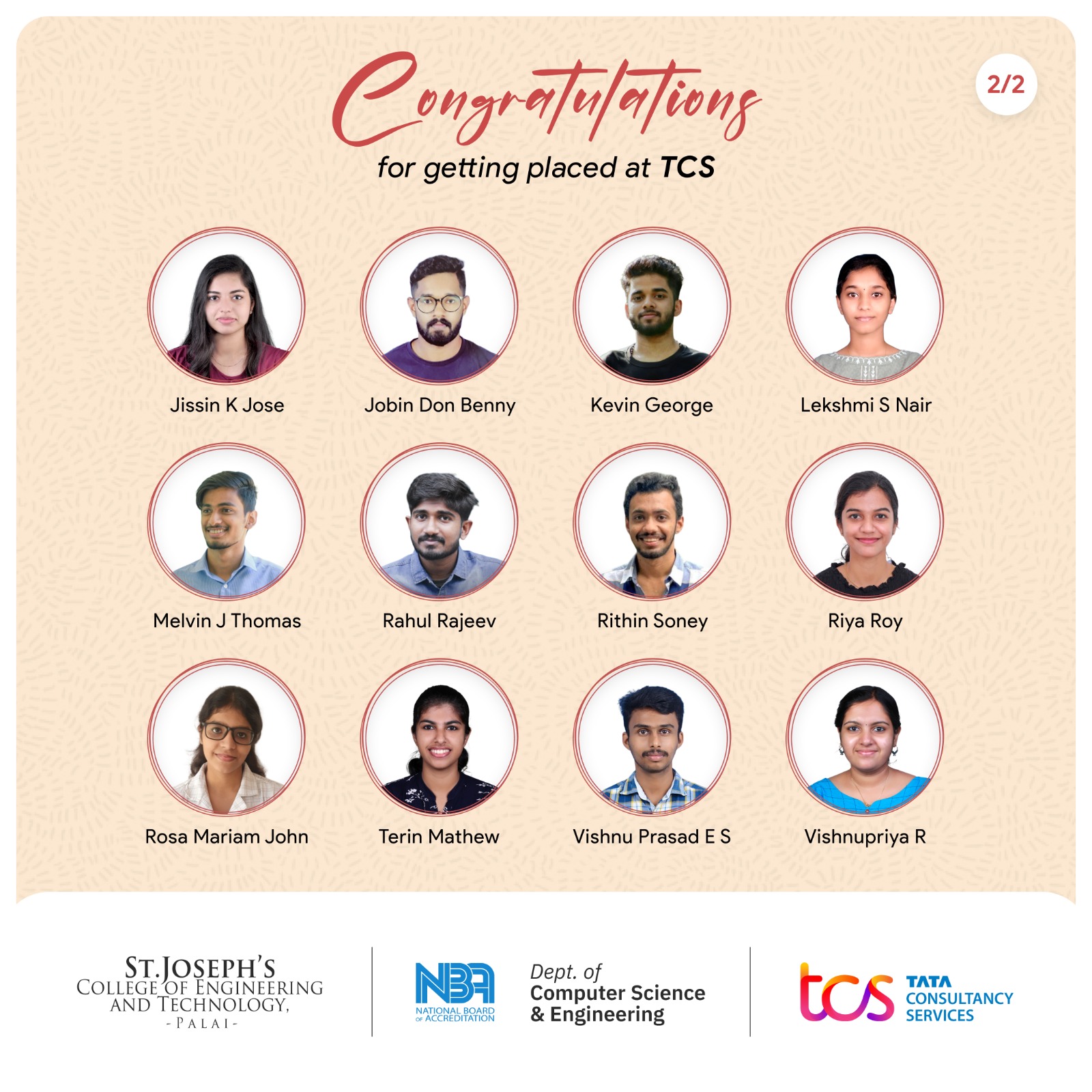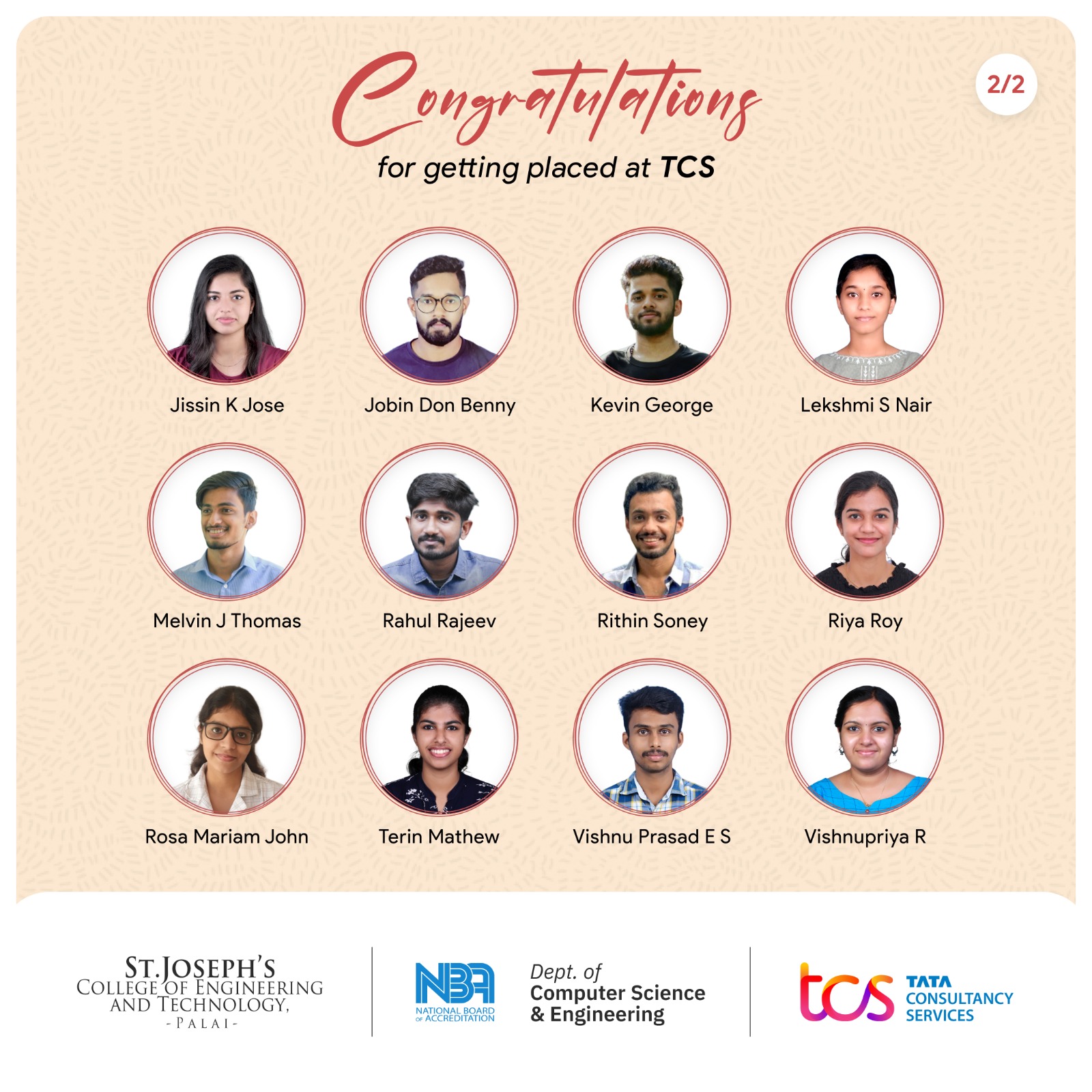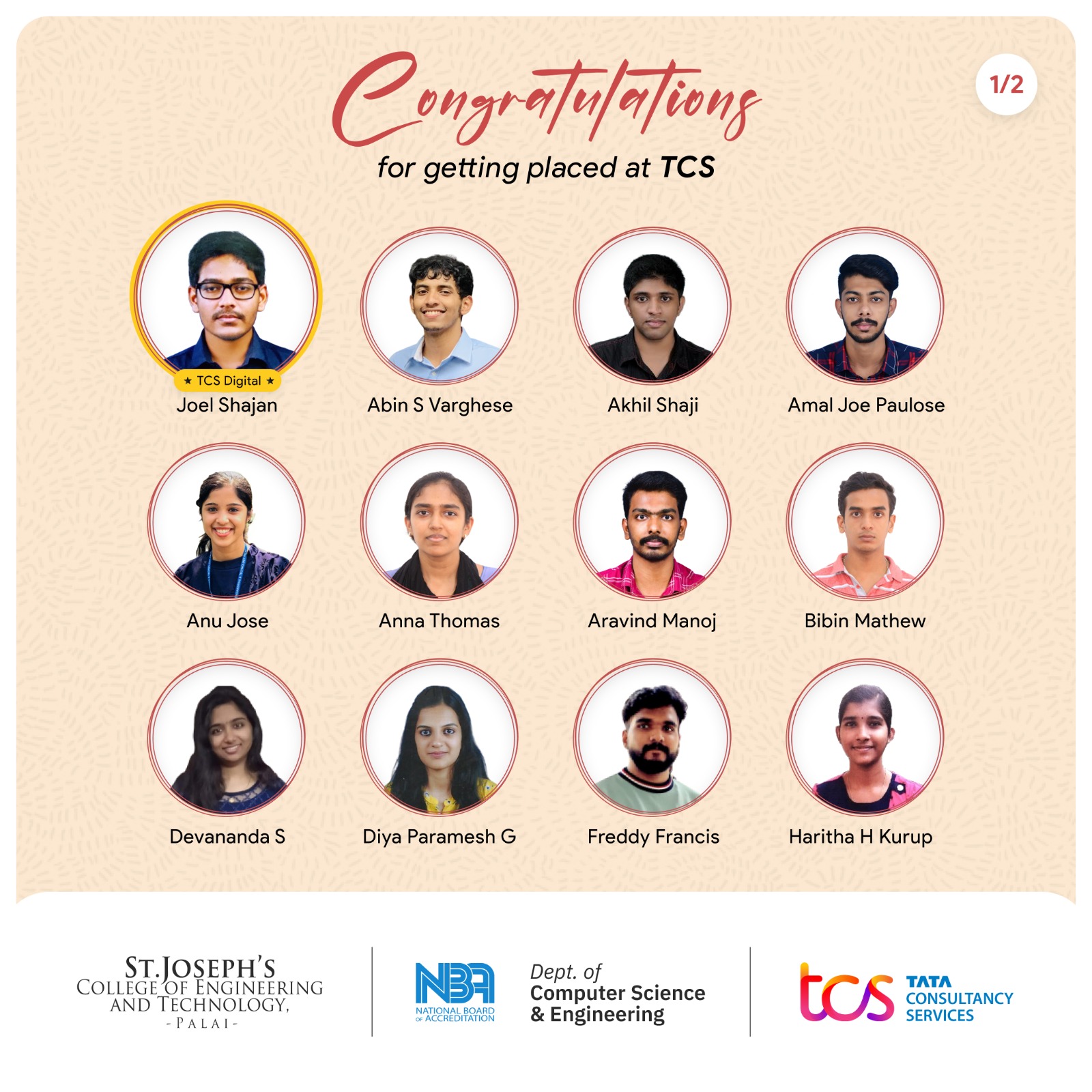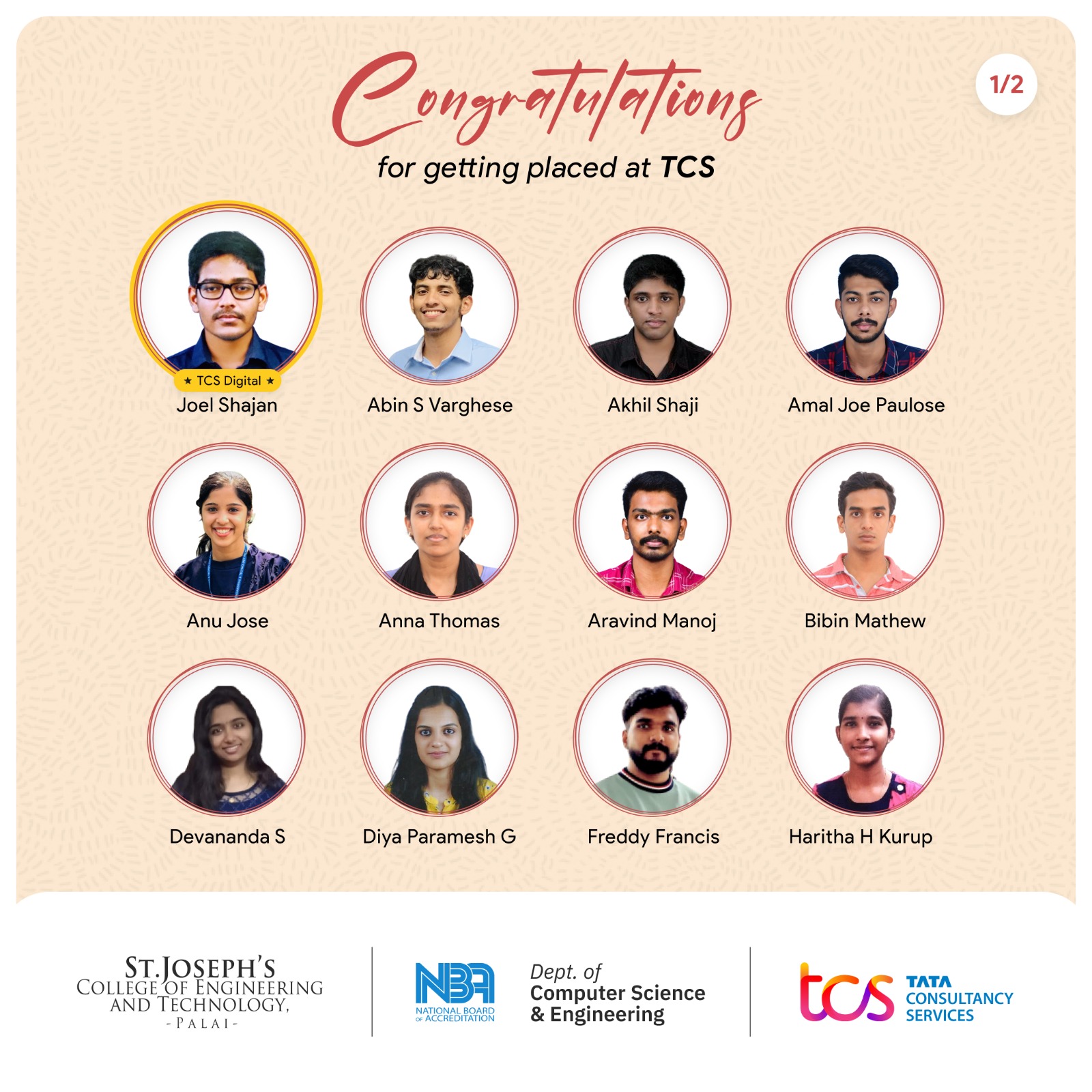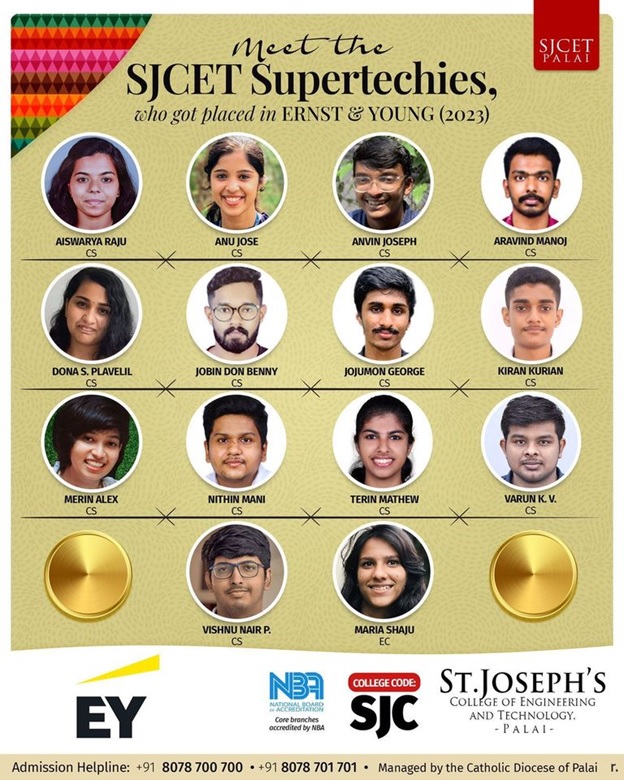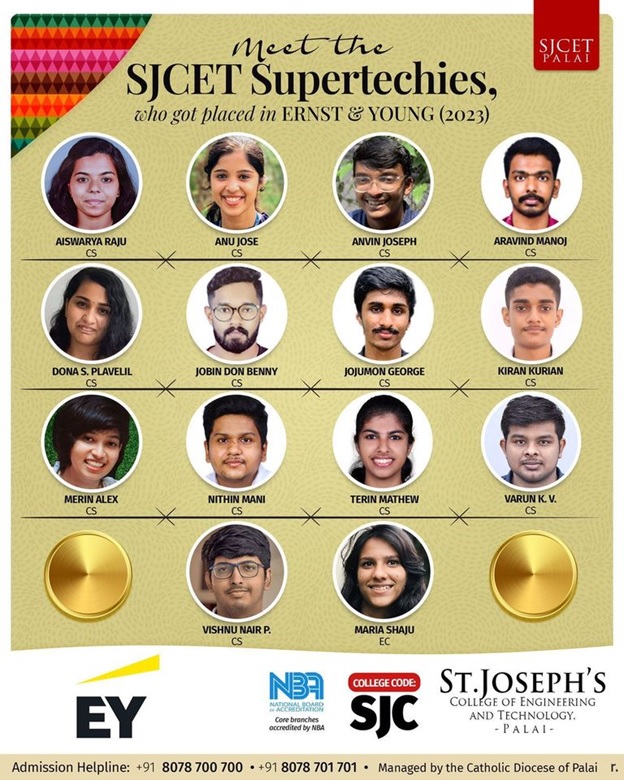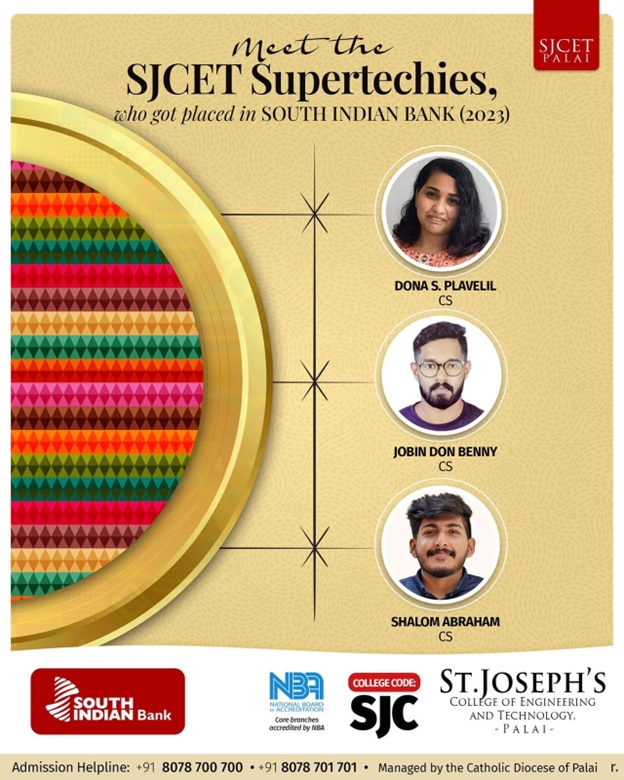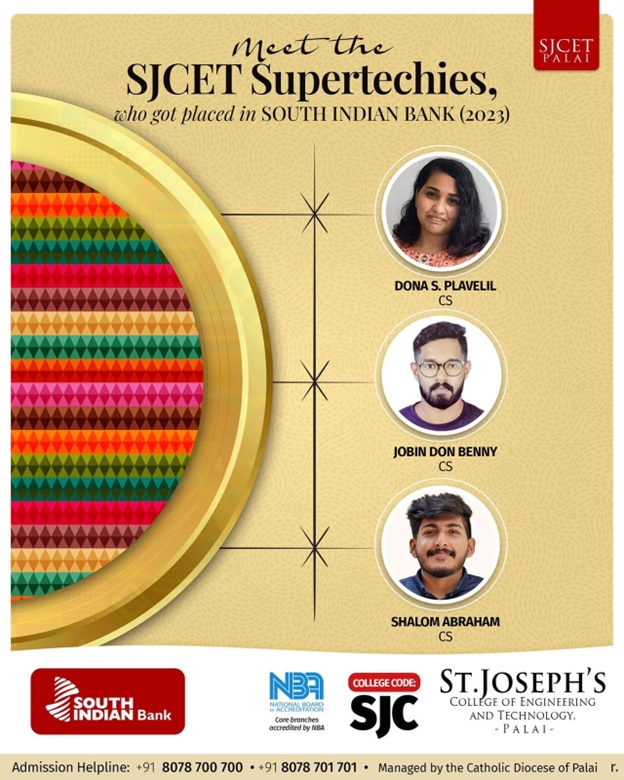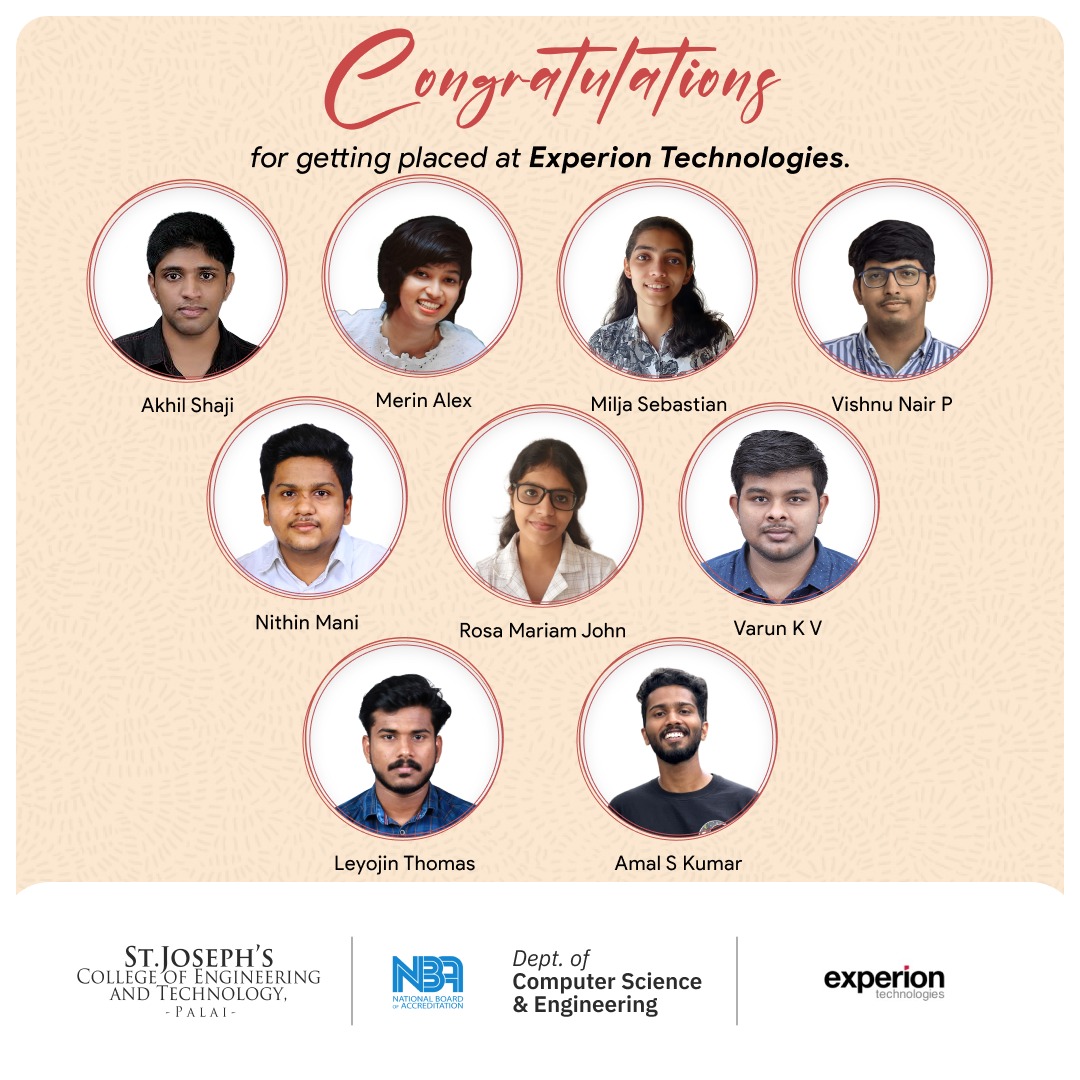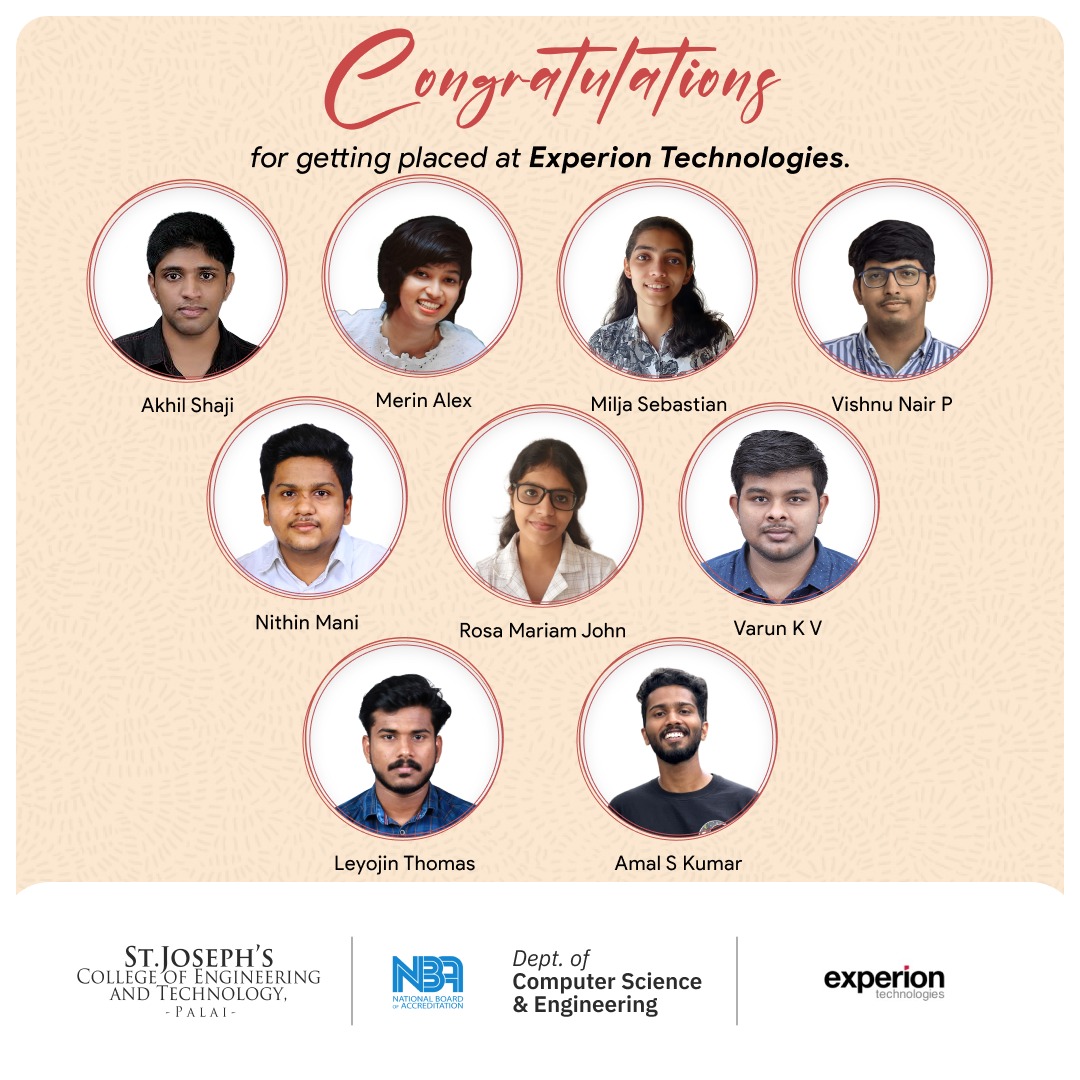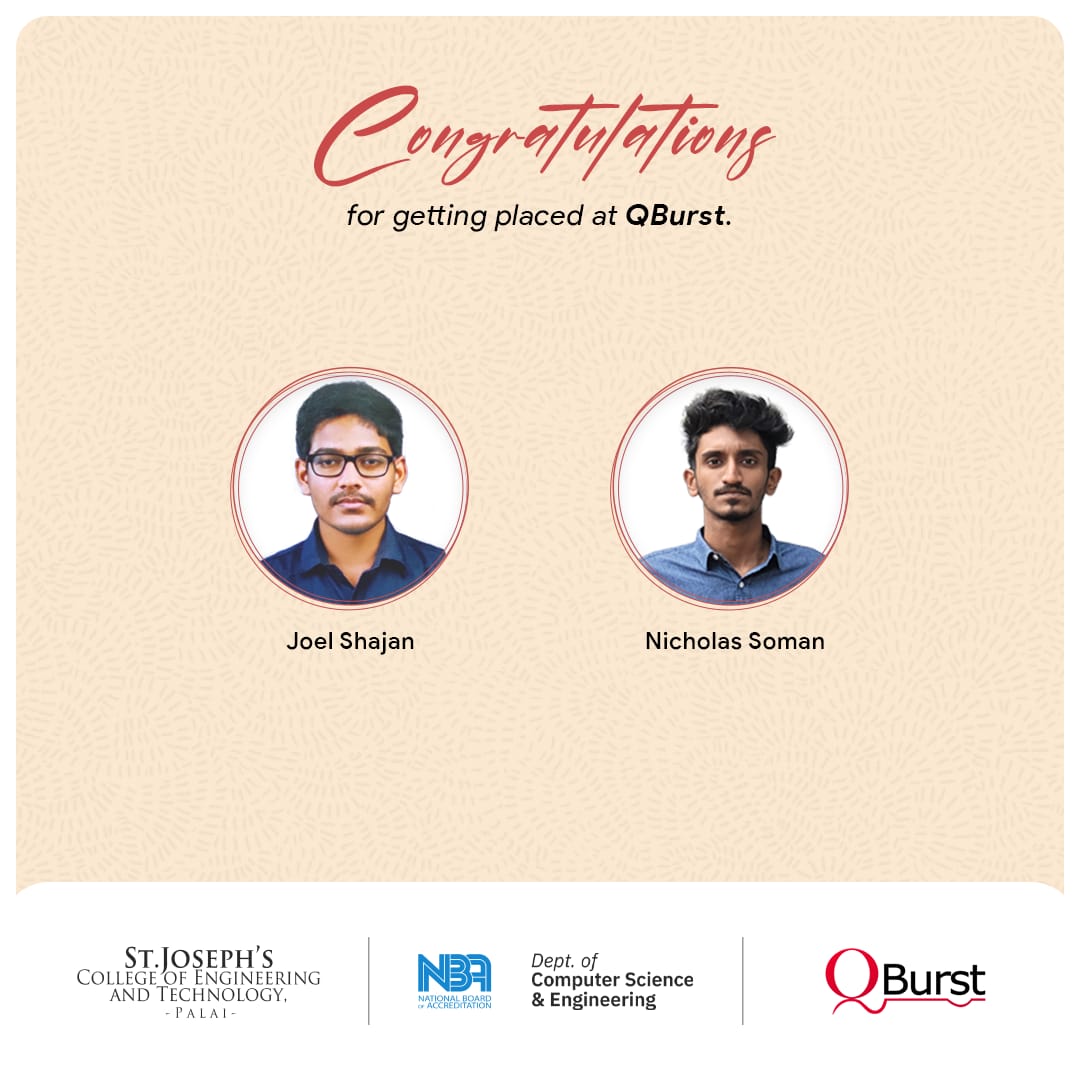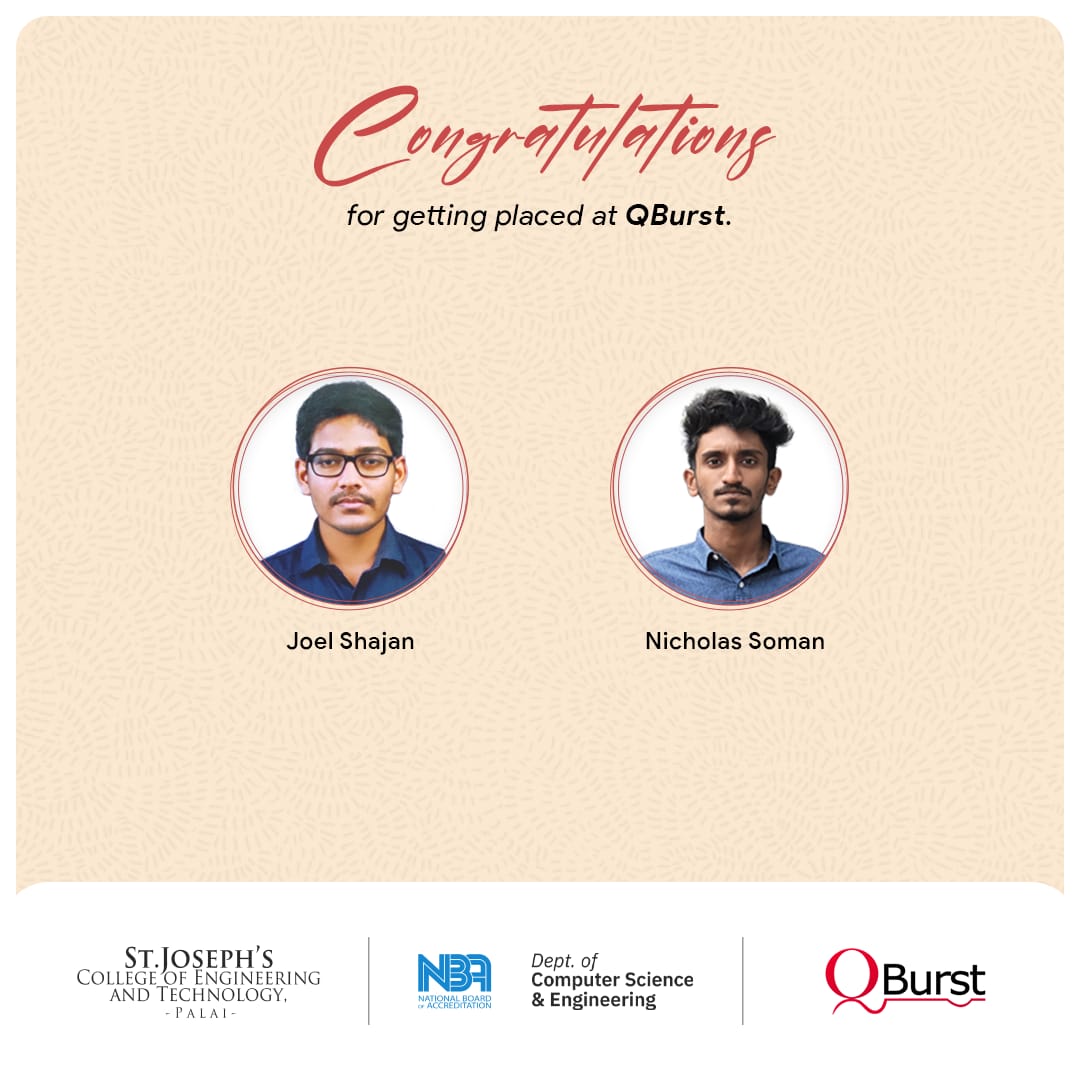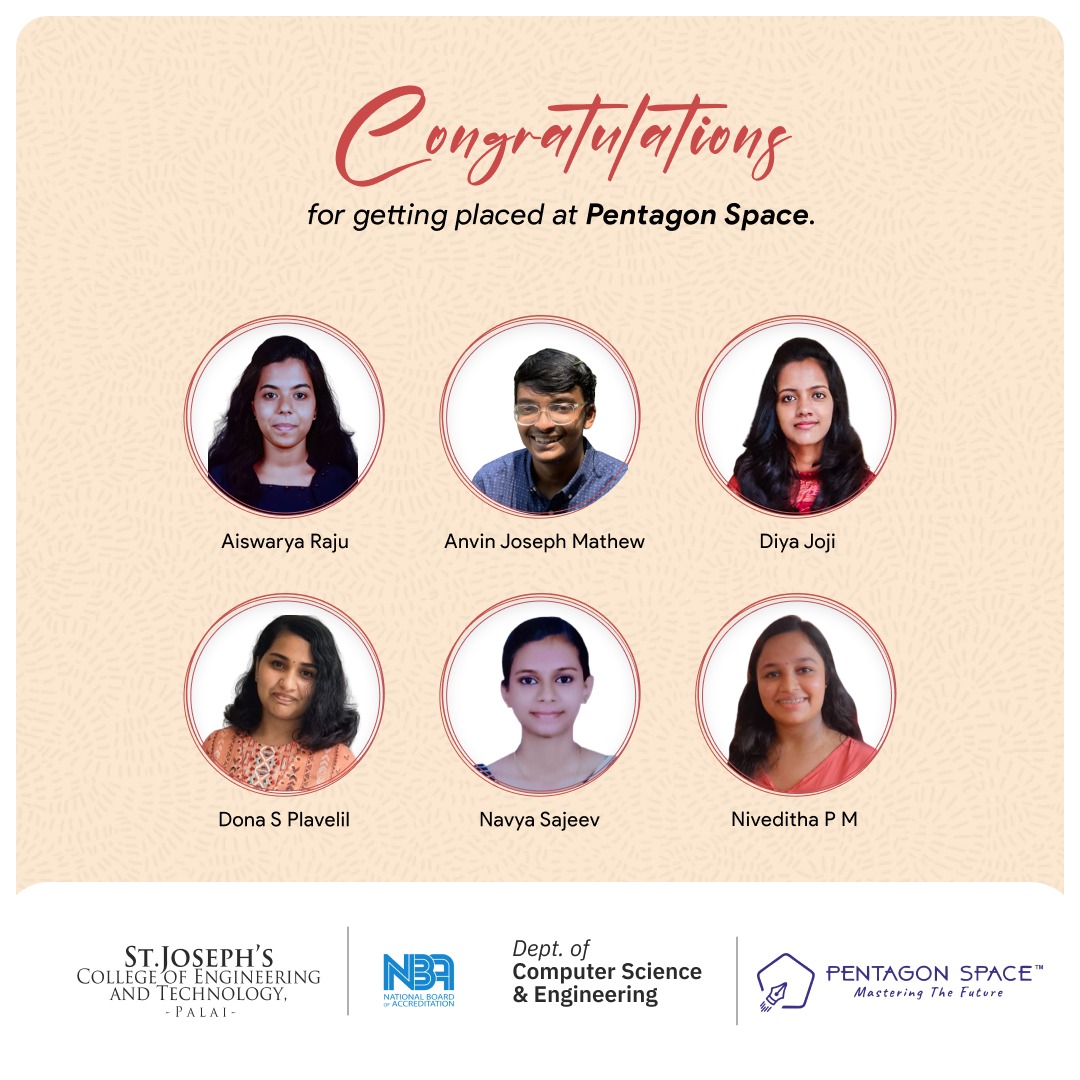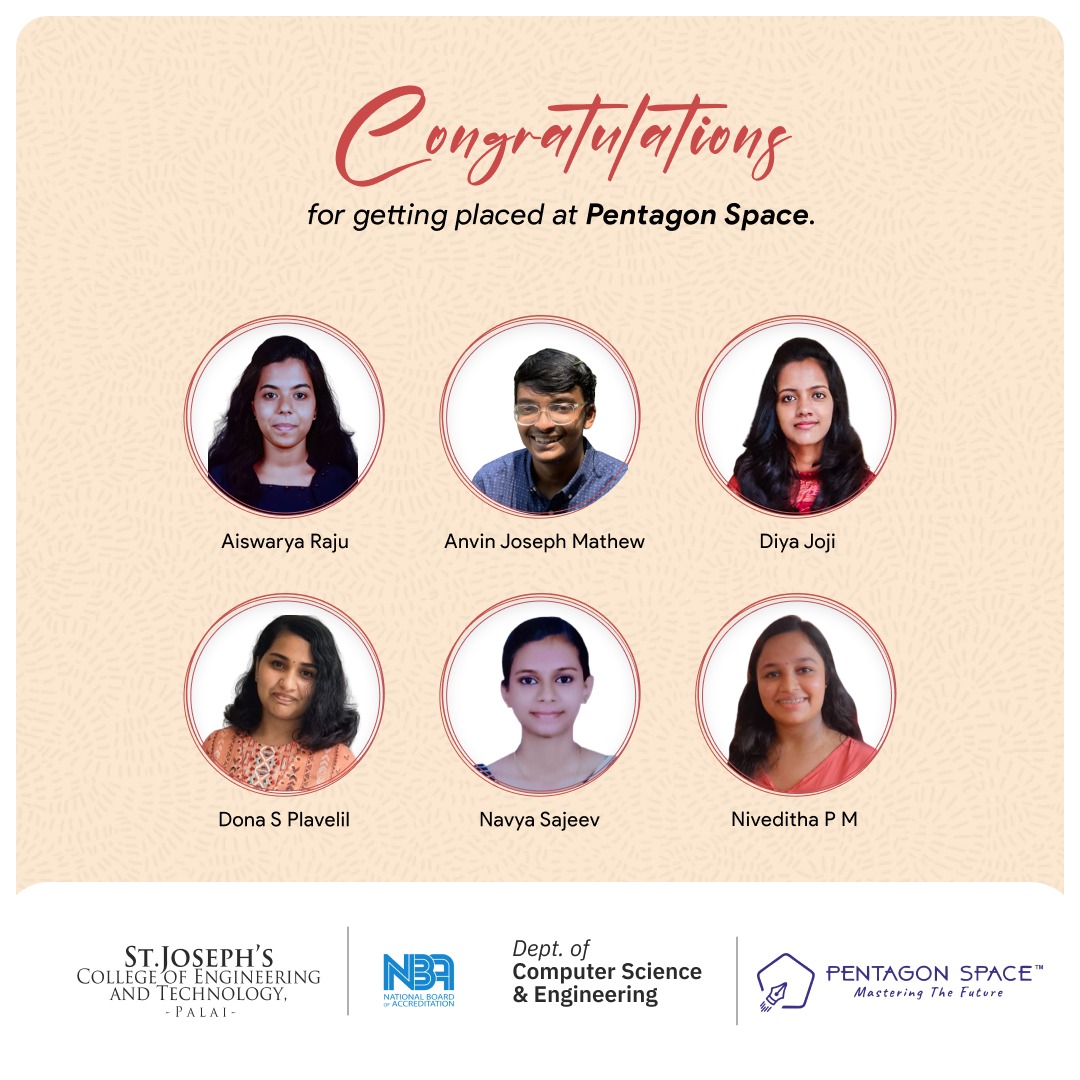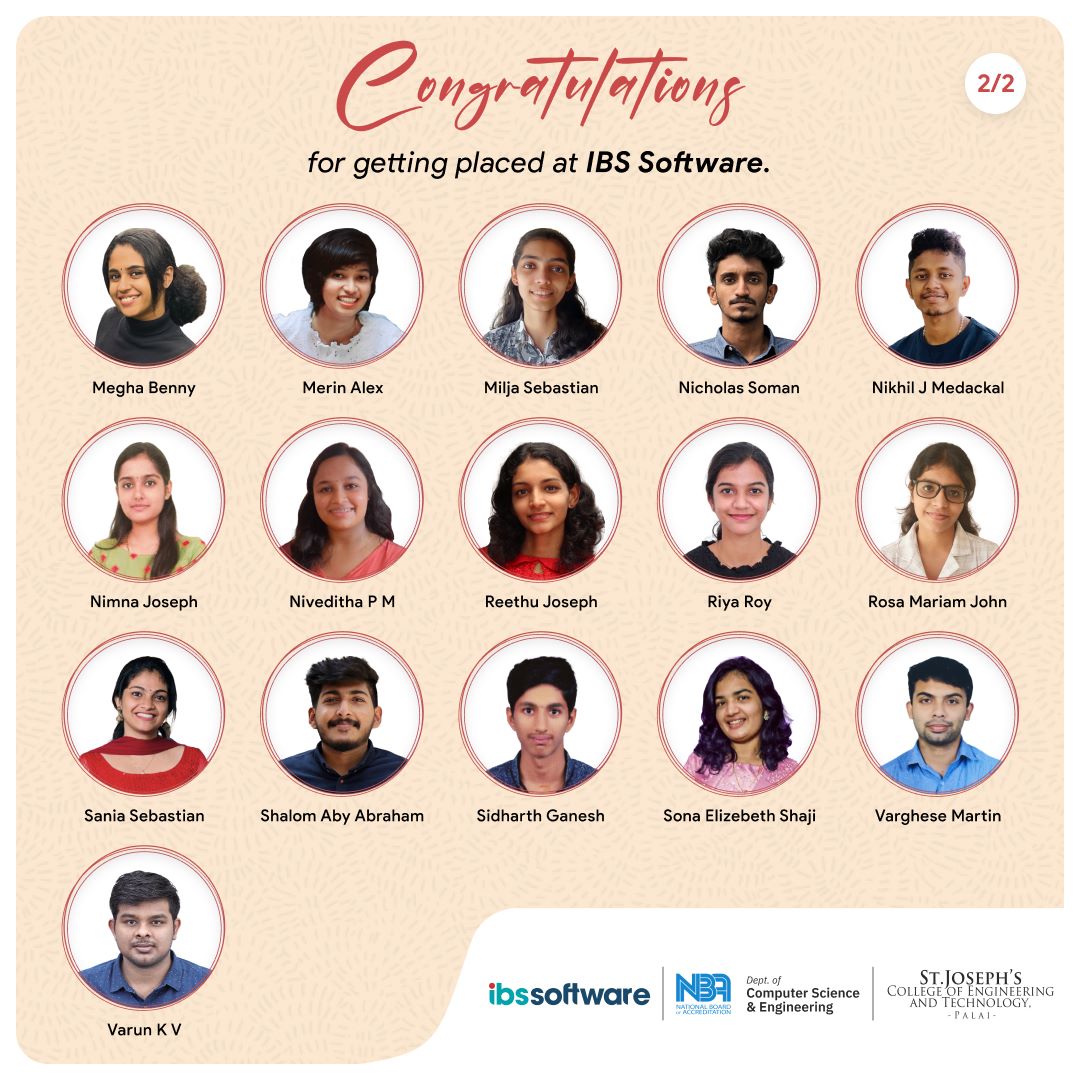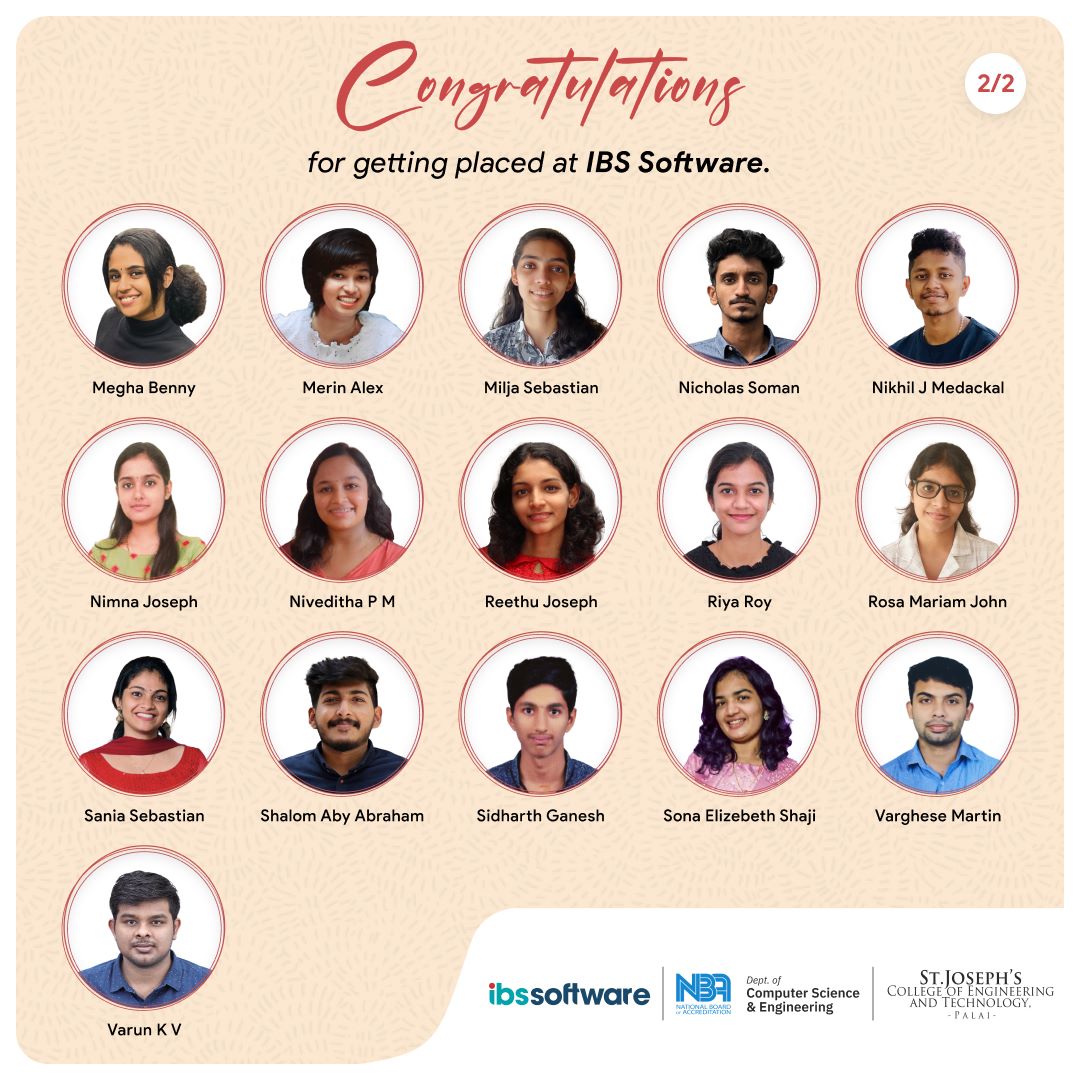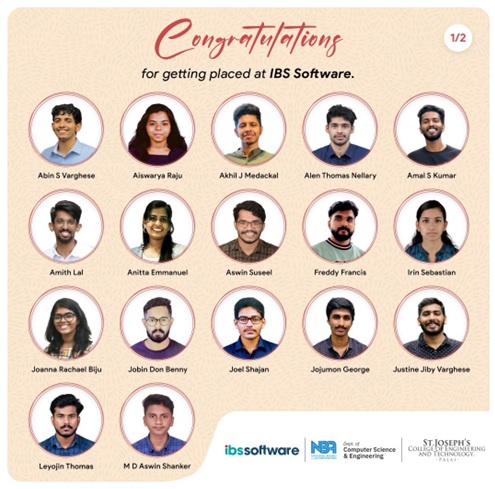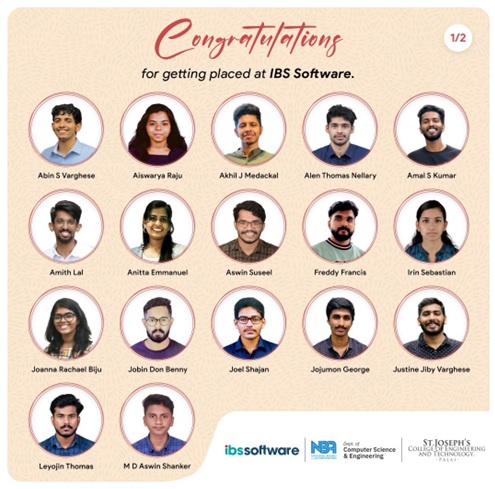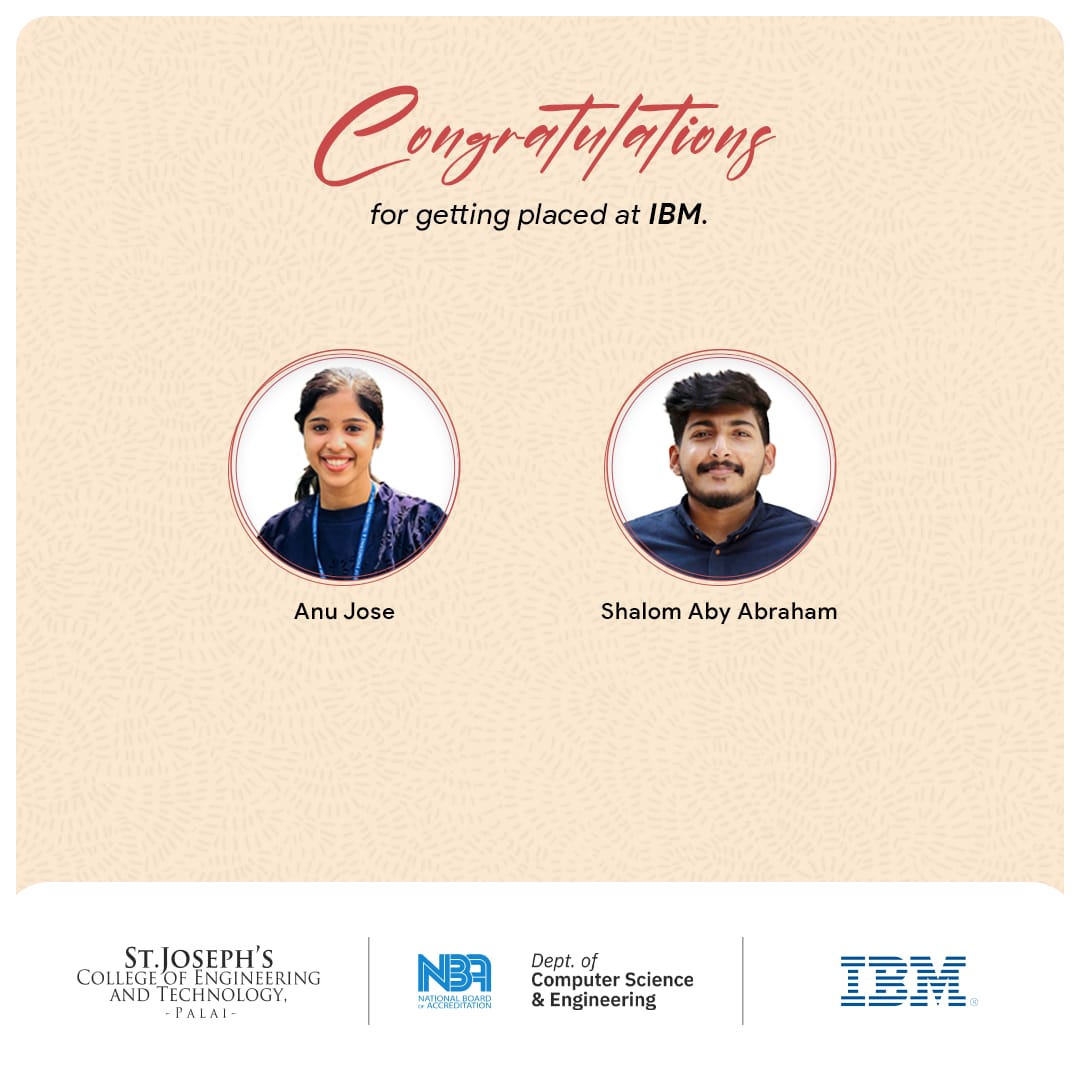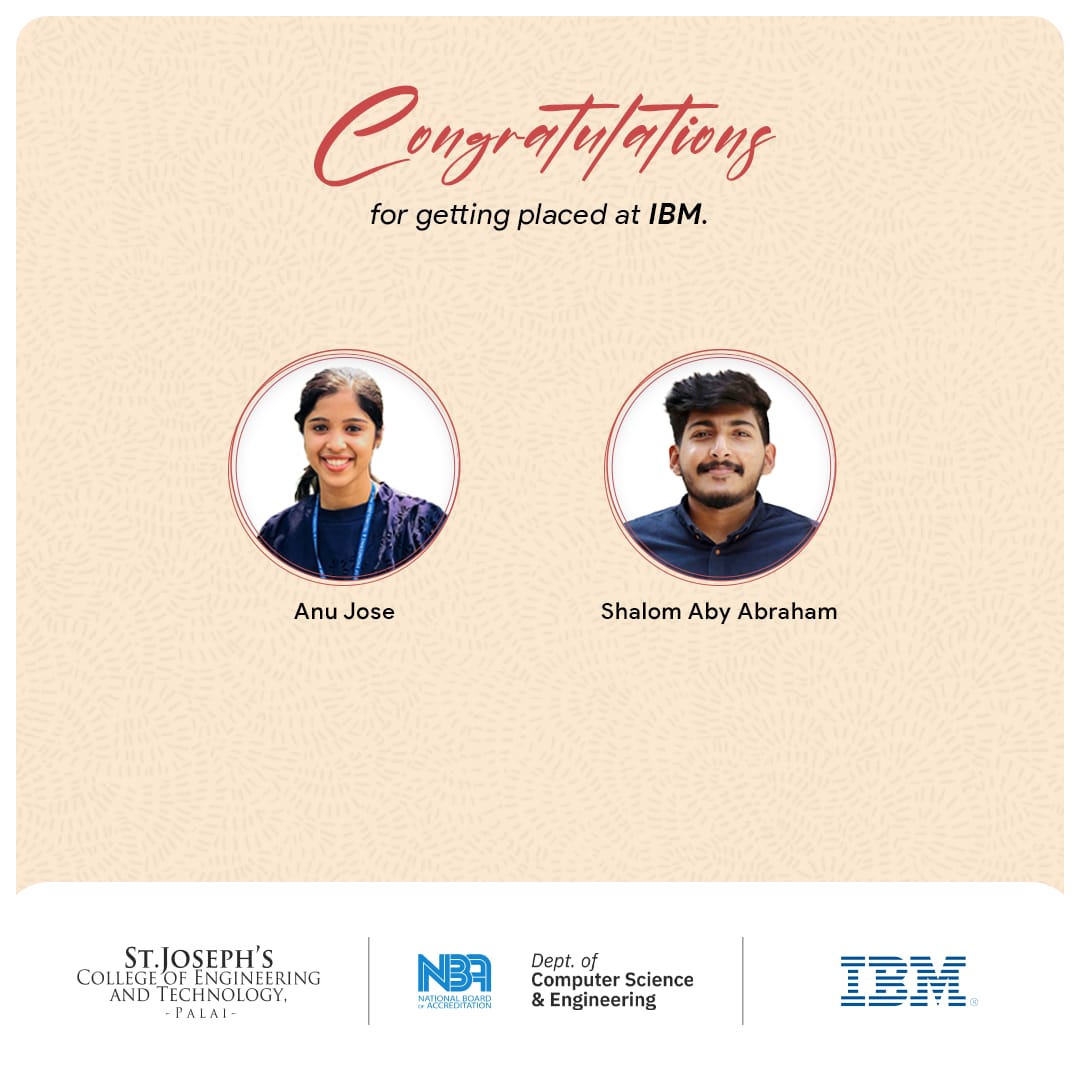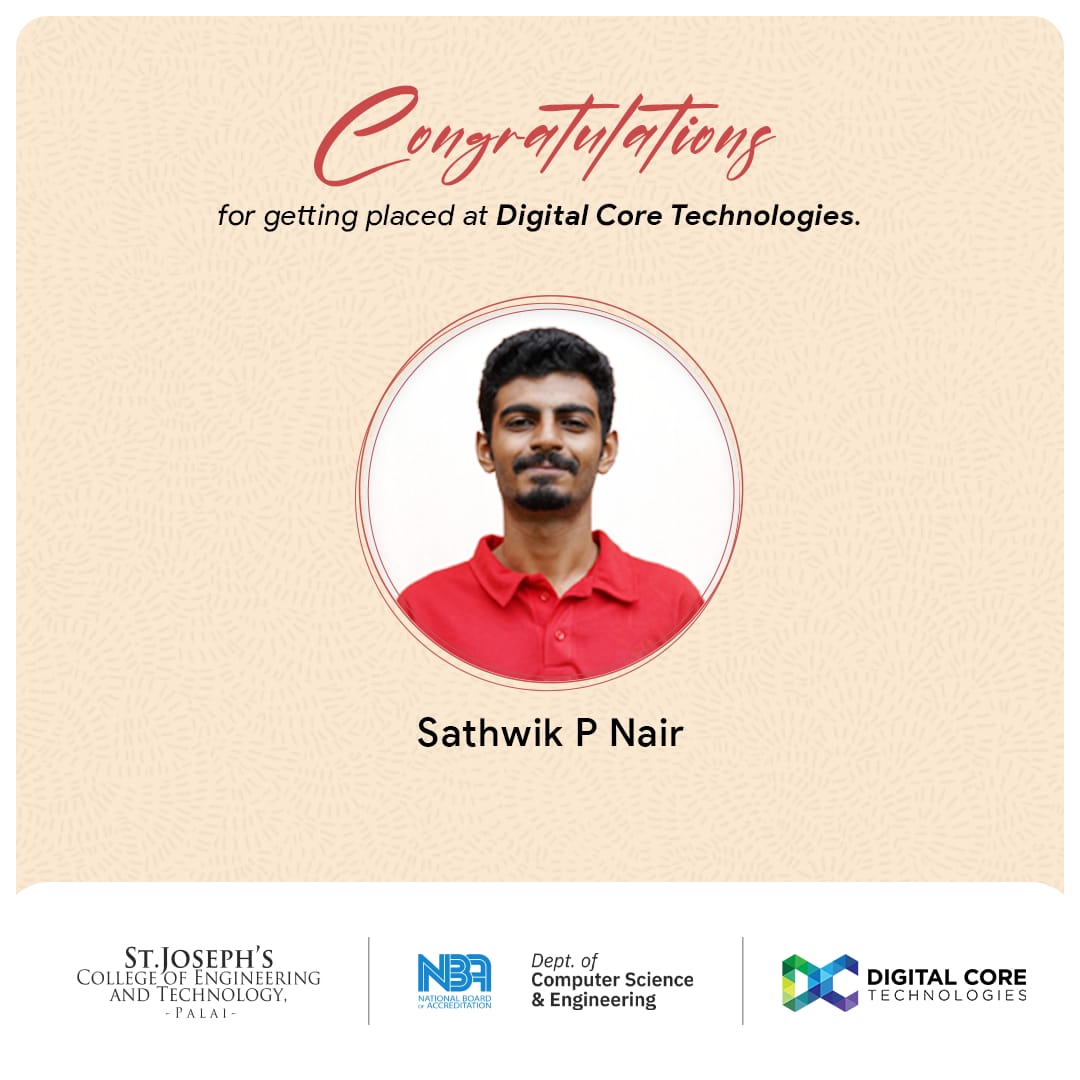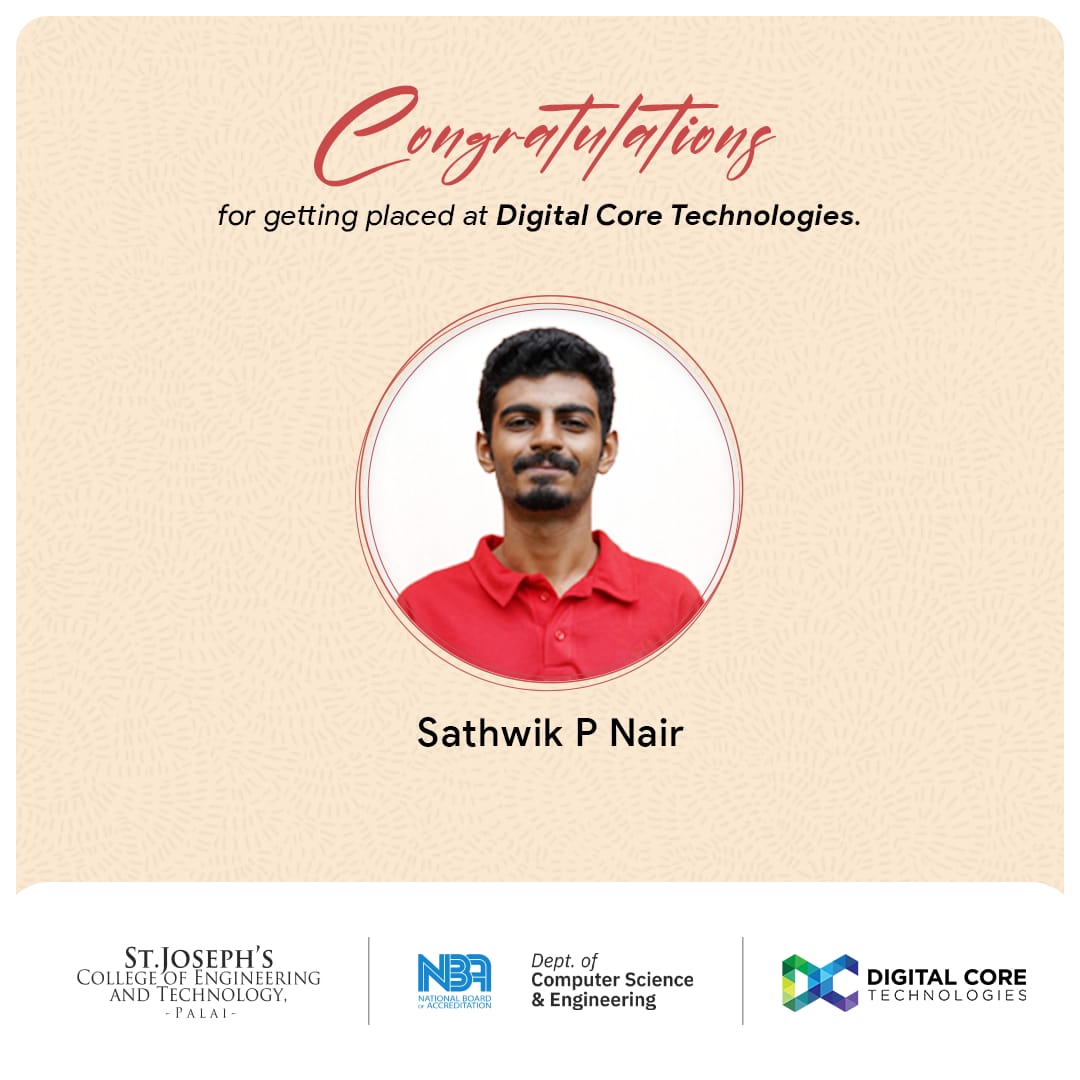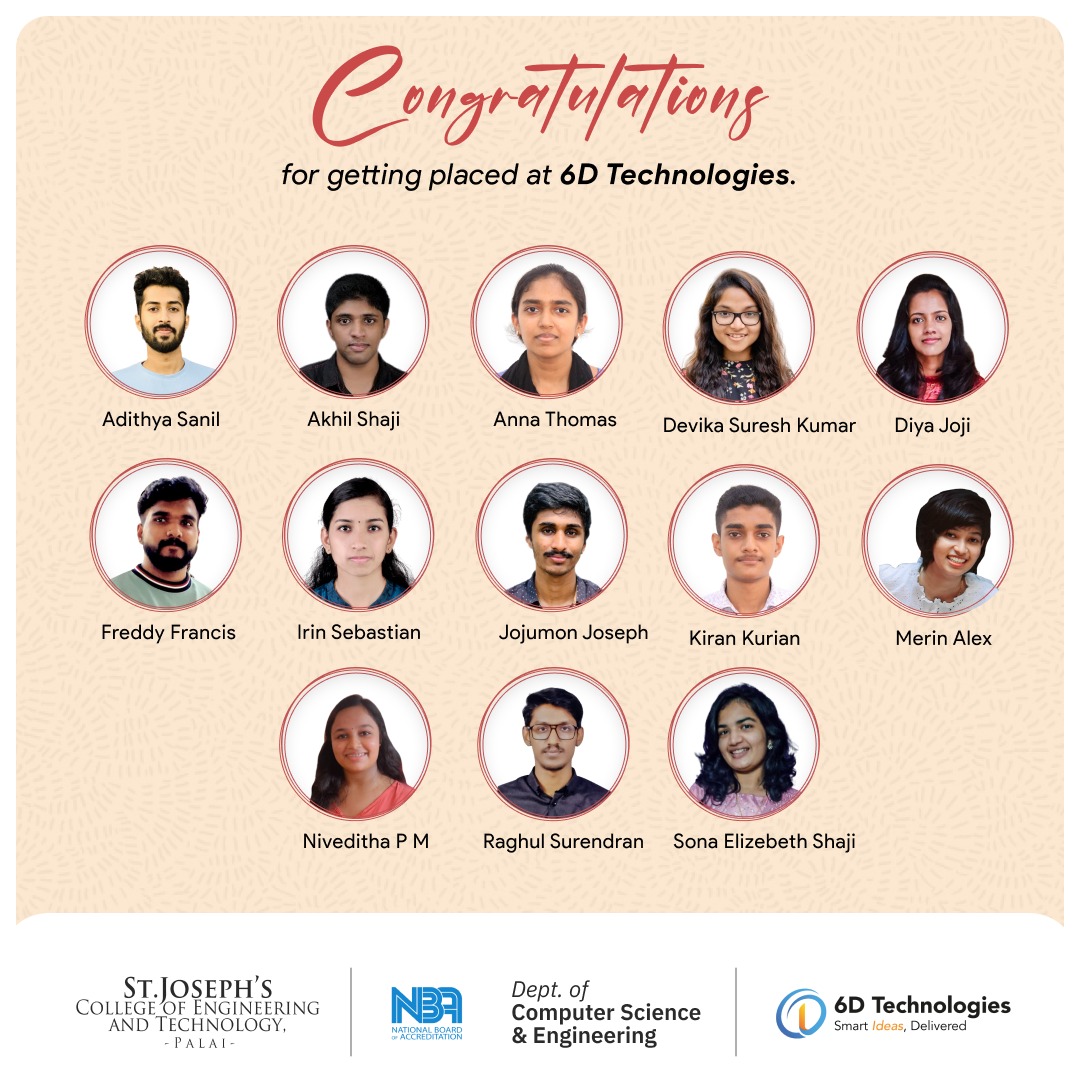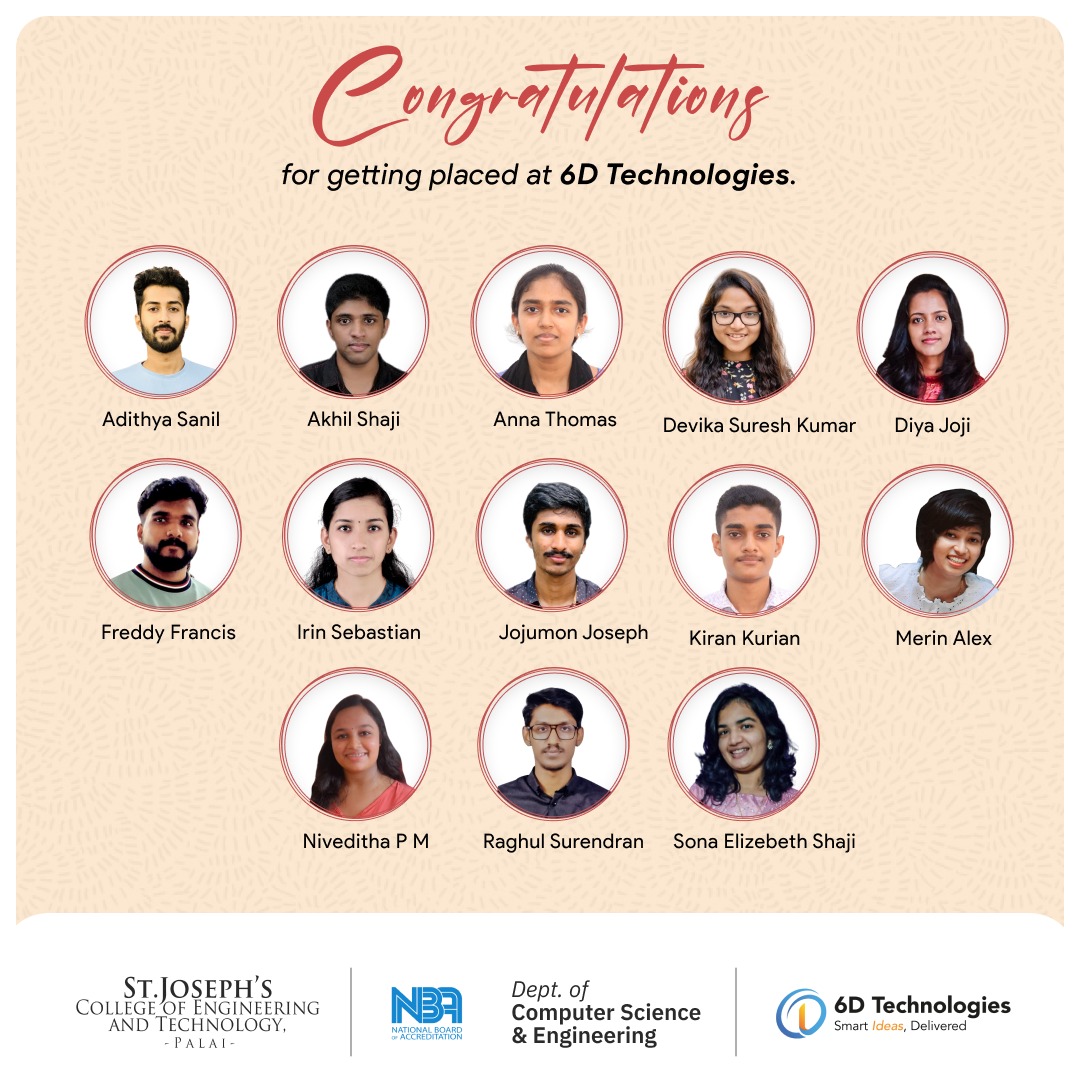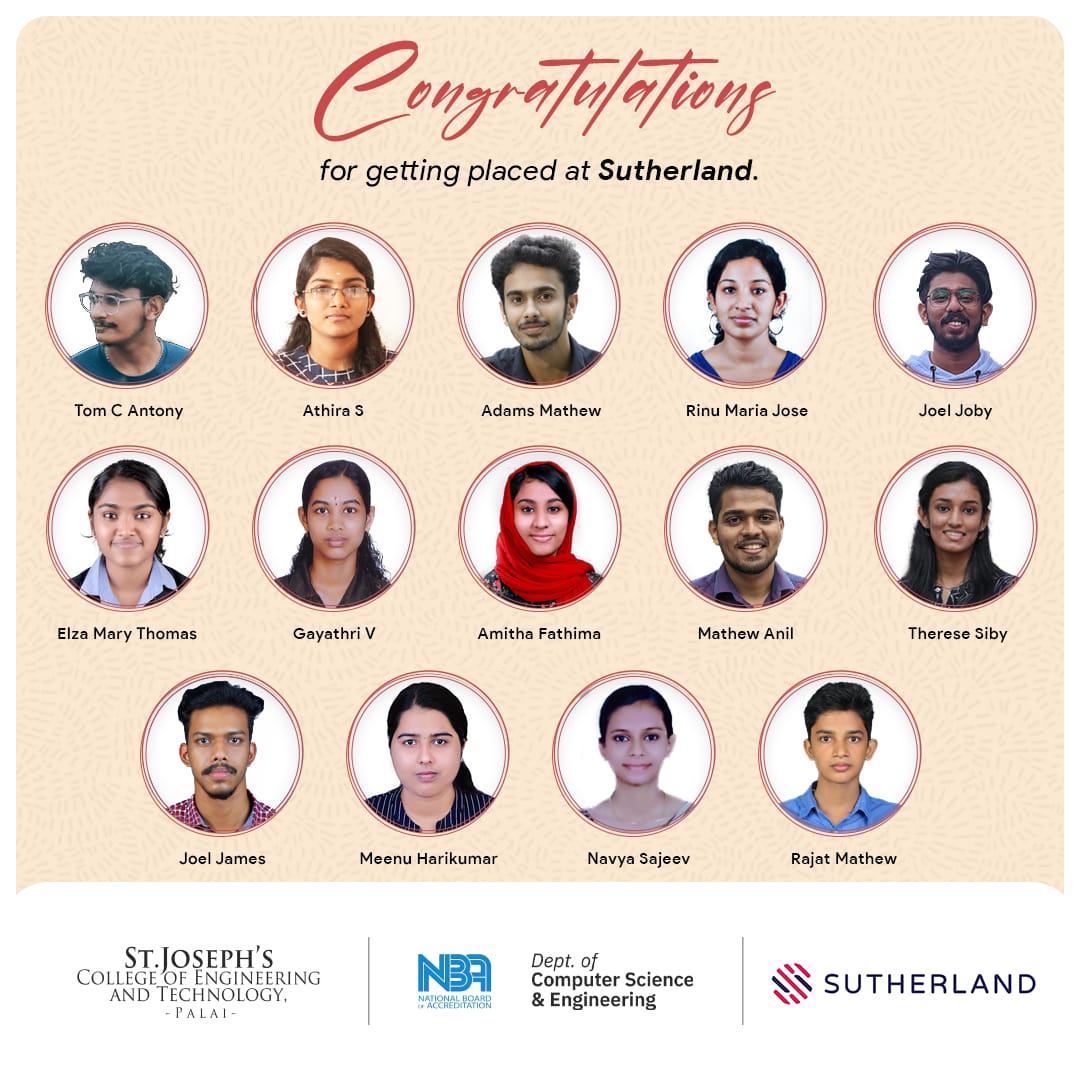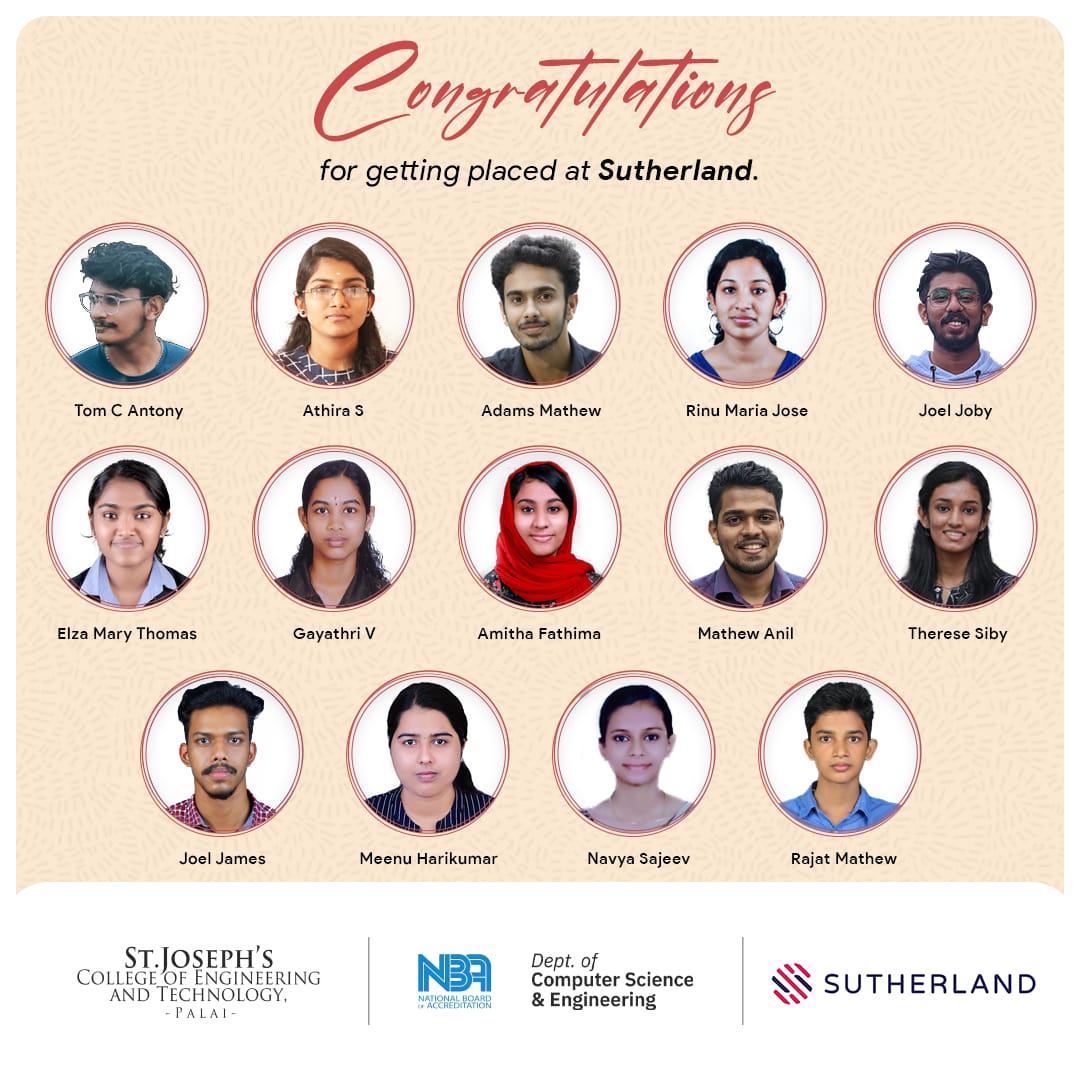 Find us on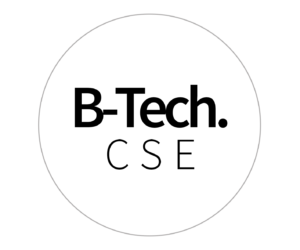 B.Tech. Computer Science and Engineering (CSE)
An Engineering program which seamlessly articulates the concepts from basic science to technology with relevant practice through lab and projects for building the problem solving skills, keeping industry requirements in place. Students will develop competence in areas like Programming, Database Management Systems, Networks and Security, Operating Systems, Cloud Computing etc. To enable the students to keep pace with changing technological advances, the university has industrial tie-ups with Oracle and SAP. Studying these courses as a part of the curriculum would provide a WILD CARD entry to industry.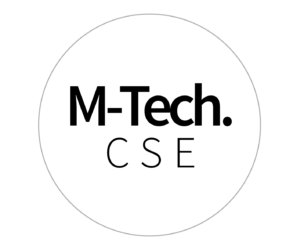 M.Tech. (Computer Science and Engineering)
Learners are matured in a specific area of specialization by extending their prior knowhow through meticulous set of advanced courses with a dissertation to showcase their research potential. The focus for thesis is to solve an industry centric problem.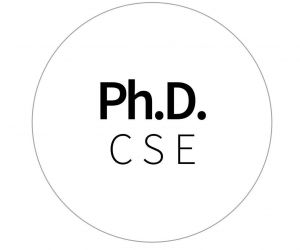 Ph.D. (Computer Science and Engineering)
The Ph.D. in Computer Science and Engineering is a research degree which culminates in a unique dissertation that demonstrates original and creative research. The program has been designed to help the research scholars to gain an in-depth understanding of a specialized subject related to computer science. This would allow them to predict developments and make contributions in area of expertise. The research scholars pursuing the Ph.D.degree are provided with an environment and facilities that help to develop analytic and research skills to define the research problems, to study advanced knowledge base to discover innovative solutions available till date. They are also provided with opportunities to practice consultation so as to facilitate innovative change in organizations, communities, and society.
INITIATIVES BEYOND THE CLASS ROOM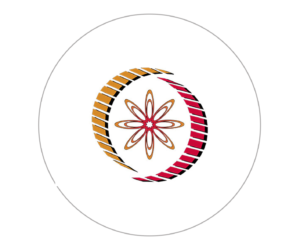 NPTEL LOCAL CHAPTER
NPTEL is the largest repository of online courses in Engineering, Science & Humanities from India's best Institutes. Students can experience class room like learning from the experts. SJCET Palai is now a Local Chapter of NPTEL. The students of SJCET can access all the courses of NPTEL even without an Internet connection. More than 350 + courses on Engineering, Science & Technology is available locally at SJCET Palai Server. The students can apply for scholarships provided by companies like Aricent. The students who pass the examination are also eligible for a certificate from reputed IIT's.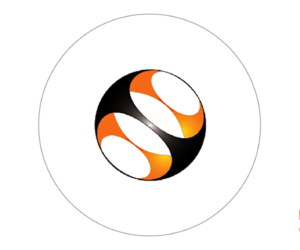 SPOKEN TUTORIAL REMOTE CENTER
SJCET Palai is the resource center for promoting Spoken Tutorial Project – IIT Bombay, an initiative of National Mission through ICT, MHRD, Govt. of India. The Spoken Tutorial Project is the initiative of the 'Talk to a Teacher' activity of the NMEICT. SJCET Palai SPOKEN TUTORIAL REMOTE CENTER will be conducting workshops on Linux, Scilab, PHP & MySQL, Python, Java, C/C++, OpenFOAM, Blender, K-Turtle, Oscad, GIMP etc. Department of Computer Science & Engineering coordinating this in the college.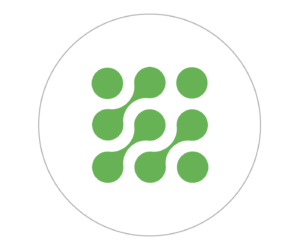 SOFTWARE DEVELOPMENT CENTER
Software Development Center in SJCET has started in 2016 as a part of 'Make in SJCET' movement. SDC flourishes under the auspices of the Computer Science Engineering department of St. Joseph's College of Engineering and Technology, Palai as a part of 'Make in SJCET' movement. It addresses not only the technology developing needs of the host college but also provides technical assistance and technology development for external clients as well.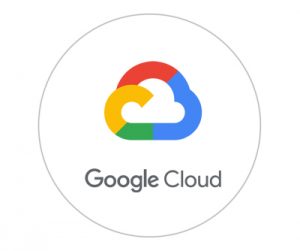 Google Cloud Career Readiness Program
SJCET Palai announces participation in the Google Cloud career readiness program. The Google Cloud career readiness program enables students of all backgrounds the ability to prepare for cloud careers by building deep expertise through industry-recognized training, skill badges, and certifications.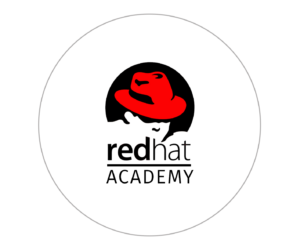 TRAINING PARTNER
Red Hat Academy turns academic institutions into centers for enterprise-ready talent by outfitting them with Red Hat Training. This comes in the form of hands-on instruction, curriculum, labs, performance-based testing, and instructor support.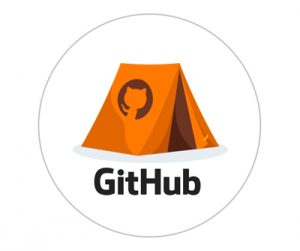 SJCET Palai is a GitHub Campus
Get ready to explore the world's leading software development platform! Being one of the ten official GitHub Campus program partner Colleges in Kerala, SJCET has strengthened its high-tech programming curriculum. Our partnership with GitHub now enables the students to get free access to the GitHub Student Developer Pack. This streamlines the move from theoretical into practical skills, as well as gives real-world tools needed in the tech trade.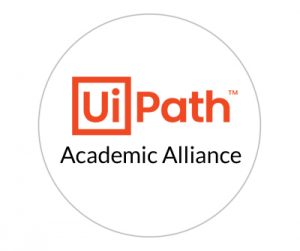 UiPath Academic Alliance
Collaboration with UiPath, a leading Robotic Process Automation vendor. This Collaboration empowers students with automation skills on campus through specially designed Robotic Process Automation (RPA) curricula, the UiPath software platform, supporting forums, and collaboration tools.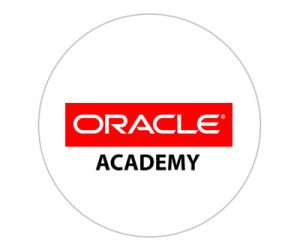 Collaboration with Oracle Academy
Oracle Academy provides educational institutions with the resources they need to help educators develop core computing knowledge and skills aligned to industry standards and for using current technologies—so they can teach students the skills they need to succeed. The program offers institutions and educators access to a wide range of teaching and educational resources, including curriculum, classroom learning resources, software, cloud technology, practice environments, and much more.
PROFESSIONAL SOCIETIES AND ASSOCIATIONS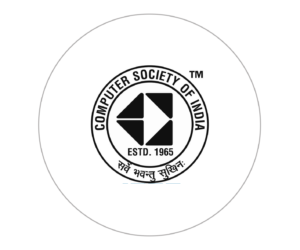 COMPUTER SOCIETY OF INDIA
Computer Society of India is the first and largest body of computer professionals in India. It was started on 6 March 1965 by a few computer professionals and has now grown to be the national body representing computer professionals. It has 72 chapters across India, 511 student branches, and 100,000 members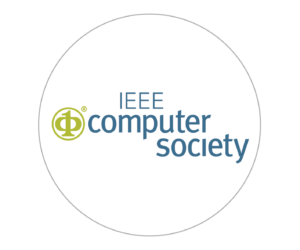 IEEE COMPUTER SOCIETY
The IEEE Computer Society is a professional society of IEEE. Its purpose and scope is to advance the theory, practice, and application of computer and information processing science and technology and the professional standing of its members. The CS is the largest of 38 technical societies organized under the IEEE Technical Activities Board.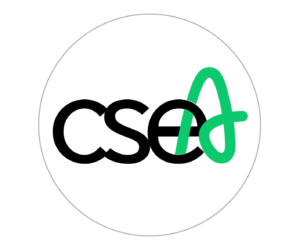 CSEA
The Computer Science & Engineering Association (CSEA) of St. Josephs College of Engineering & Technology was established in the year 2004. All teaching and non teaching staff as well as students of Computer Science Department are members of the CSEA by default.
DEPARTMENT LEVEL COMMITTEES
Department Advisory Committee (DAC)
| Sl No | Name & Designation | Role |
| --- | --- | --- |
| 1 | Dr. Joby P P, HoD - CSE | Chairman |
| 2 | Prof. Smitha Jacob, Programme Coordinator | Member Secretary |
| 2 | Management Representative | Member |
| 3 | Dr. Praseetha V M, Senior Faculty CSE | Member |
| 4 | Prof. Mereen Thomas, Senior Faculty CSE | Member |
| 5 | Prof. Sarju S, Senior Faculty CSE | Member |
| 6 | Mr. Sachin Jose, Training Placement Officer | Member |
| 7 | Mr. Joshy E K, Parent representative | Member |
| 8 | Ms. Swetha Elizabeth Prem, Student representative | Member |
| 9 | Arsha J K, Professional Society Representative | Member |
| 10 | Mr. Anil Kuriakose, Industry representative | Member |
| 11 | Mr. Karthik J N, Industry representative | Member |
| 12 | Dr. Baljit Singh, Academic Expert | Member |
| 13 | Dr. Sumesh D, Academic Expert | Member |
| 14 | Mr. Abu Thoppan, Alumni representative | Member |
| 15 | Mr. Manoj George, Senior Lab Instructor | Member |
| 16 | Principal | Permanent Invitee |
Department Quality Assurance Cell(DQAC)
| Sl No | Name & Designation | Role |
| --- | --- | --- |
| 1 | Dr. Praseetha V M, Associate Professor | Coordinator |
| 2 | Prof. Kishore Sebastian, Asst Professor | Member |
| 3 | Prof. Angitha George, Asst Professor | Member |
| 4 | Prof. Jikku Thomas, Asst Professor | Member |
| 5 | Mr. Thomas John, Lab Instructor | Member |
| 6 | Ms. Linta John, Student Representative | Member |
Programme Assessment Committee(PAC)
| Sl No | Name & Designation | Role |
| --- | --- | --- |
| 1 | Dr. Joby P P, Professor & Head | Chairman |
| 2 | Prof. Sarju S, Asst Professor | Coordinator |
| 3 | Dr. Praseetha V M, Associate Professor | Member |
| 4 | Prof. Smitha Jacob, Asst Professor | Member |
| 5 | Prof. Mereen Thomas, Asst Professor | Member |
Stream Coordinators
S.No
Category of Program Core Courses
Stream Coordinator
Members
1
Programming, Analysis of Algorithms and Graphics (PAG)
Dr. Praseetha V M
1.      Prof. Smitha Jacob
3.      Prof. Divya Sunny
3. Prof. Bino Thomas
2
Computer Hardware/Architecture and System Design (CHSD)
Prof. Mereen Thomas
1.      Prof. Divya Sunny
2.      Prof. Angitha George
3.      Prof. Jikku Thomas
3
Database & Machine Intelligence (DMI)
Prof. Sarju
1. Dr. Praseetha V M
2. Dr. Sruthy S
3. Prof. Jibin Philip
4
Network & Security (NAS)
Prof. Kishore Sebastian
1.      Prof. Bino Thomas
2.      Prof. Ashly Thomas
3.      Prof. Jikku Thomas
5
Project Work and Seminar (PWS)
Prof. Smitha Jacob
1. Prof. Sarju S
2. Prof. Ashly Thomas
3. Dr. Sruthy S
Ph.D in Computer Science and Engineering
The college is Research Centre of APJ Abdul Kalam Technological University (KTU). Candidates qualifying the KTU's Entrance procedure can join for Ph.D under the approved guide in the college
Research Scholars
| Sl No | Name of the Research Scholar | Topic of Research | Registration No |
| --- | --- | --- | --- |
| 1 | Ms. Suma R | Occluded Face Recognition | D-SJC18JUL002 |
| 2 | Ms. Alphonsa Johny | Efficient Big data Processing Technique | D-SJC18JUL001 |
| 3 | Mr. Akhil Sekharan | Security Challenges in Data Sharing | D-SJC20JAN005 |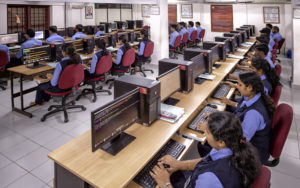 PROGRAMMING LAB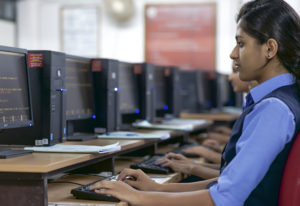 NETWORKING LAB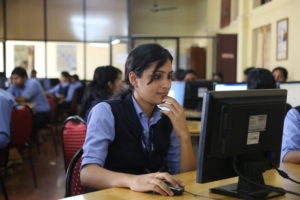 SOFTWARE COMPUTING LAB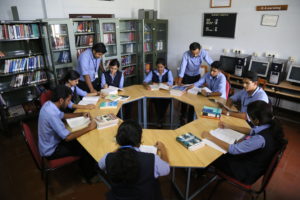 DEPARTMENT LIBRARY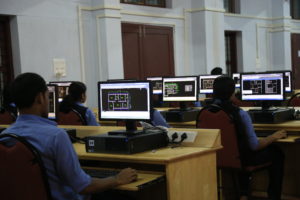 RESEARCH LAB
200 +
Placement Offers (2022)
In House
Placement Curricula
55 L
Highest Salary Package