"EVERYONE SHOULD LEARN  HOW TO CODE, IT TEACHES YOU HOW TO THINK"
Striking the delicate balance between theory and practice, the Computer Science and Engineering Department of St. Joseph's College of Engineering and Technology Palai provides a well-rounded education through innovative methods to meet the needs of our students. Computer Science and Engineering Department has a unique blend of faculty and facilities that offers students a rare opportunity to do research and learn Computer Science in new collaborative ways.
To evolve as a school of computing with globally reputed centres of excellence and serve the changing needs of the industry and society.
The department is committed in bringing out career oriented graduates who are industry ready through innovative practices of teaching and learning process
To nurture professional approach, leadership qualities and moral values to the graduates by organizing various programs periodically
To acquire self-sustainability and serve the society through research and consultancy
PEO1: The graduates will have a successful career in industries associated with Computer Science and Engineering or as entrepreneurs.
PEO2: The graduates will have the ability and attitude to adapt to emerging technological changes.
PEO3: The graduates will be able to pursue higher education and research.
After Successful Completion of the programme, the graduates will be able to
PSO 1: Analyze, design and develop computing solutions by applying foundational concepts of Computer Science and Engineering.
PSO 2: Apply software engineering principles and practices for developing quality software for scientific and business applications.
PSO 3: Adapt to emerging Information and Communication Technologies by providing innovative ideas and solutions to novel problems.
ANNUAL DEVELOPER CONFERENCE GOOGLE I/O 2018
Our Alumni Sethu Sathyan (Computer Science and Engineering Batch 2012-16), invited by Google to attend their annual developer conference Google I/O 2018 held on May 8-10 at Mountain View, California as a community partner and an active contributor in Google Developers ecosystem.
I/O brings together developers from around the globe for talks, hands-on learning with Google experts, and a first look at Google's latest developer products. There was a series of keynote sessions which take a broader look at how the technology we build can impact the world around us which includes the keynote by Sundar Pichai.
Congratulations!!! Sethu Sathyan . We, SJCET Family is proud of your achievement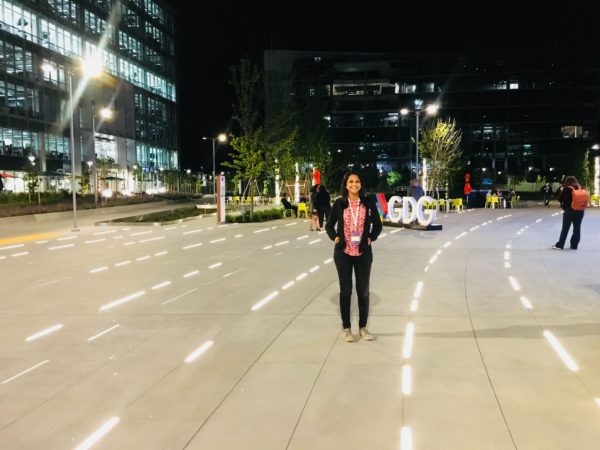 As a kid, many people get asked different variations of the same question: "What has been your best experience?" And even at that age, there are many joyful moments to consider birthday parties, trips to the local amusement park, and bicycle-riding lessons. But often, it is not until your adult life that you go through many of your most valuable events. Personally though, I consider my time in college as my most valuable experience and each experience in college has strengthen me in my career.
I graduated from SJCET, Palai in Computer Science . My experience in college has given me a chance to sharpen my skills in my field of choice and the things I learned during my tenure as a student helped me to get through training at Infosys. Apart from training, the experience the college provided me with, helps me to achieve my day-to-day goals at work as a Full Stack Developer in Java.
In addition to the good education, my teachers helped me in my overall personality growth. With their guidance, I am able to do well in this industry, both technically and verbally. Only with their support, I was able to transform myself into a better orator and prepare myself to be industry ready. To conclude, my time in college has enriched my life in many ways. It has provided me with the necessary tools to enhance my skills more, taught me valuable knowledge and concepts. It also has stressed to me the importance of thinking critically and asking questions in many situations. All these aspects of college have also made me more well-rounded as a person. The experiences are truly irreplaceable and I would not trade them for anything. If I could go back in time and speak to my much younger self when I was first asked the question, "What has been your best experience?" the baby-faced version of me would certainly have been surprised by what my answer is now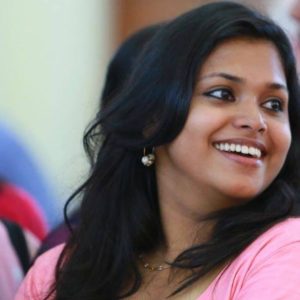 Anjumol Kuriakose
Senior Systems Engineer
Infosys Ltd.
…………………………………………..
Dept. of CSE
2011-2015
SJCET had setup a strong platform for me to build my profile during the 4 years of college. Currently I am working with Infosys as a web developer. All the ideas, technical knowledge and product knowledge I received during college is helping me a lot in my work now. Also I am leading the Google Women Tech Makers Chapter in Trivandrum city. SJCET has been a great contributor towards the development of my technical and leadership skills. Four years of college life was an amazing platform to collaborate with a lot of people passionate about science and technology. My journey started with an All India IEEE event during my second year, where I met a lot of likeminded people working together.
Every single faculty from the college was always around to lend a helping hand and to guide me in whatever area I needed help with. The NASSCOM Startup event in 2015 was one such occasion where the faculty from my department went through a rigorous schedule to guide us through the event. I still remember the confidence they were able to instil upon our team. Winning the award for best startup product idea in that event is one of the most memorable events from my college life. Also the recognition given by Anita B.org through Grace Hopper Scholarship during my final year wouldn't have been possible without the strong recommendation letter from the CS department. Being one among the 100 scholars selected from 2500+ applicants across India to attend the GHCI event is the best thing a CS student could get. I would really recommend all the women students interested in computer science and technology to apply for this scholarship.
It wouldn't be an exaggeration to say that my level of confidence and technical abilities were moulded in the campus thanks to the expert help from all he faculty. There is always room for a science enthusiast in the college and they have the resources to guide you through the long hard road to building fantastic professional career.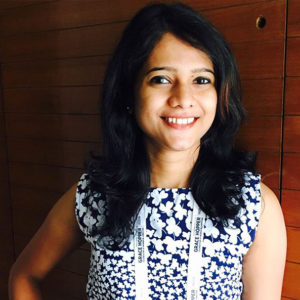 Sethu Sathyan
Early Stage Startup Programs – India at AWS
Invitee – Annual Developer Conference Google I/O 2018
…………………………………………..
Dept. of CSE
2012-2016
Abu Mathew Thoppan(2012-2016 Batch) is a Senior Innovation Specialist at IHiS, Singapore. Abu developed a Next Generation Telehealth solution during the Covid19 pandemic for remote consultation. Major features of the solution are real-time speech translation, remote monitoring of vital signs (BP, SPO2, Heart Rate, Blood sugar etc.,), remote auscultation, endoscopy and more.
Link: https://www.channelnewsasia.com/watch/tech4health/part-two-2514561