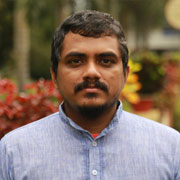 Centre Coordinator
Fr. Dr. Bennet Kuriakose,
M. Tech., Ph.D.,
Chartered Engineer (Civil).
Phone:93280294641
Facilities and Services Available
Civil Engineering
Coordinator: Mr. Jenson Jose, M. Tech.
Phone:9447851771
Facilities
Universal Testing Machine – 400 kN

Total Station

NDT Equipments

CAD softwares – AutoCAD, STAAD Pro., SAP2000
Services
Area measurement and setting out using Total Station

Architectural Plan and Structural Design of houses and buildings

Estimation and Costing

Repair, rehabilitation and extension of existing houses or buildings.

Basic tests for cement, concrete, aggregates, steel, bitumen, soil and water
Computer Science and Engineering
Coordinator:
Mr. Prince Abraham, M. Tech. Phone:8547766199,
Mr. Alex Jose, MCA Phone: 9605024999
Services
Software development

Website development

Content management systems development

Computer network design and implementation

Web server hosting

CCTV system design and implementation

Biometric access control system design and implementation
Electronics &Communication and Instrumentation
Coordinator:
Mr. Sabarinath G., M. Tech. phone: 9447583520
Ms. Mable Alex, M. Tech. Phone: 9747860454
Services
Service and maintenance of analog and digital electronic products like
a. Lab equipments: CRO, Function generator, DSO, trainer kits
b. Household products: CRTV, LCD TV, LED TV, DVD Player, music system, electronic telephone

Engineering solutions architecture for office/ personal digital security and privacy

Solutions architecture for computing facility, networking etc.
Electrical Engineering
Coordinator:
Mr. Anoopraj M. R., M. Tech. Phone: 9947591235
Services
Electrification design of commercial buildings, houses, schools, churches, high-rise buildings etc.

Power factor improvement and power quality analysis of industries

Design of lightning protection scheme for buildings

Energy audit for industries
Mechanical Engineering
Coordinator:
Mr. Tom Zacharias, M. Tech. Phone: 9895646290
Facilities
CNC turning center, LMW smart turne,

CMM – Mitutoyo – 40 × 40 × 30 ccm

Machine shop – Lathes, milling machines

CAD – Solidedg, CATIA
Services
Design for equipments, special tools and simple SPMs
Business Administration
Coordinator
Ms. Suma Mathew, MBA Phone:9446011640