26may(may 26)12:00 am15jun(jun 15)12:00 amSCHOLAR Junior 2021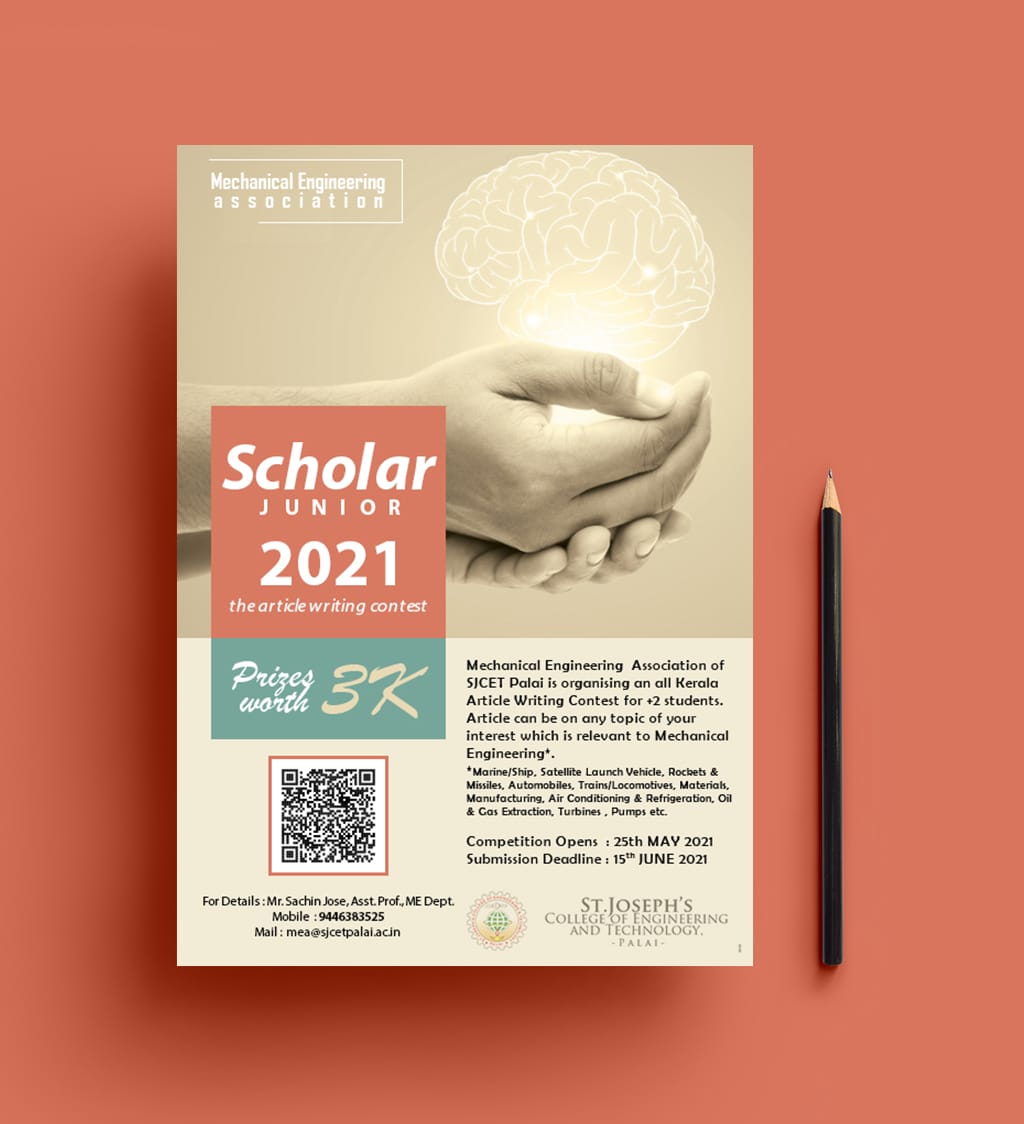 Event Details

SCHOLAR Junior 2021
Season 1

"A writer is a world trapped in a person" Victor Hugo.

Mechanical Engineering Association (MEA) along with the Department of Mechanical Engineering of SJCET ,Palai is delighted to conduct a Technical article writing contest for +2 students. After all the pen is always mightier than the sword………

⭕ You can choose any topic relevent to Mechanical Engineering…..to ease out we may suggest Spacecrafts, Aeroplanes, Ships,Locomotives, all the automobiles ,all the Design,production/ manufacturing systems/processes under sun….in short… any hardware you see around can be your topic…

⭕ Your write-up may have 400 to 600 words in A4 size pages.

⭕ You can include figures,diagrams, pictures, statistics etc.

⭕ Open to 12 th standard students across the nation.

⭕ Rights of submissions will be reserved to MEA.

⭕ Decisions of the judges will be final.

⭕ Write your article preferably on A4 size paper and upload the docs/pdf to https://forms.gle/XMGW85n4BGn74sR2A   along with your contact details.

⭕ There will be cash prizes for the best 3 and prizes for the
1. The best topic
2. The best writing skills
3. The best presentation

⭕ Bonus !! ….publication of the winning articles in the college website.

⭕ Last day to be a scholar is 15 June 2021.

⭕ Write to _mea@sjcetpalai.ac.in or
+91 9446383525 for any queries.
Time

May 26 (Wednesday) 12:00 am - June 15 (Tuesday) 12:00 am